Uncut Sheet of 12 - France
Inv# AM1177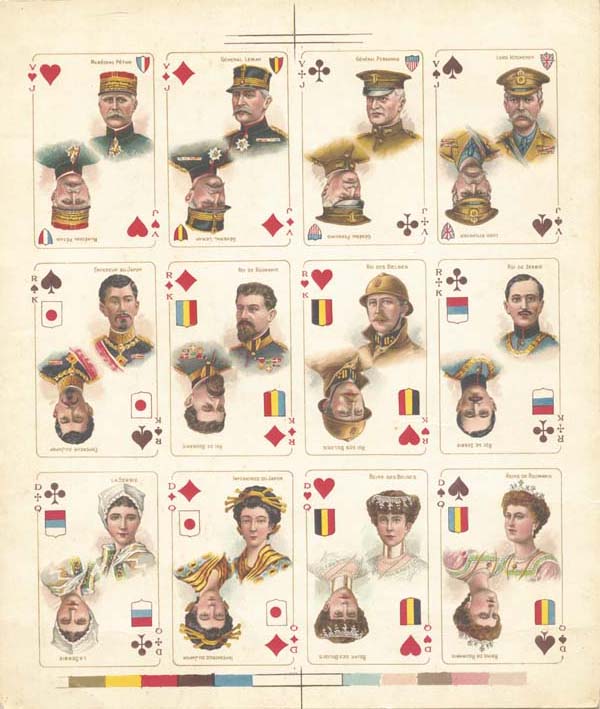 Country: France

Years: 1918
Playing Cards were a convenient medium for the commemoration of important events and the First World War gave some manufacturers the opportunity to honor the Allied Forces. In this pack the Court cards depict the Kings of Japan, Romania, Belgium and Serbia and the named Military Heroes of England, the USA, and France. The Queens are depicted to the consorts and wives of the Kings. The deck was issued at the end of the War in 1918. Measures 10" x 11 1/2".
Condition: Excellent
Item ordered may not be exact piece shown. All original and authentic.