Merchants Bank Signed by P. Lorillard - Autographs
Inv# AU1630
Check
State(s): New York

Years: 1864
Check with revenue stamps signed by P. Lorillard on front and back. Dated during Civil War Era!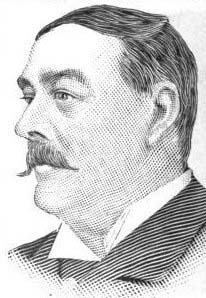 Peter Lorillard, (October 13, 1833 – July 7, 1901) was an American tobacco manufacturer and Thoroughbred race horse owner. Born in Westchester, New York, he was the son of Pierre Lorillard III (1796–1867) and Catherine Griswold. In 1760, his great-grandfather, and namesake, founded P. Lorillard and Company in New York City to process tobacco, cigars, and snuff. Today, Lorillard Tobacco Company is the oldest tobacco company in the U.S. 
In the early 1880s, Lorillard helped make Newport, Rhode Island a yachting center with his schooner Vesta and a steam yacht Radha. He owned a summer estate in Newport called "The Breakers", which he sold to Cornelius Vanderbilt II in 1882 in order to use his newly developed estate, the Tuxedo Club, at what became known as Tuxedo Park in Orange County, New York. Lorillard had inherited 13,000 acres (53 km2) around Tuxedo Lake, which he developed in conjunction with William Waldorf Astor and other wealthy associates into a luxury retreat. Lorillard hired famed architect Bruce Price to design his clubhouse and the many "cottages" of the era along with landscape architect Arthur P. Kroll, in 1929. Lorillard was also a member of the Jekyll Island Club, also known as The Millionaires Club, and the Saint Nicholas Society of the City of New York.
While it has been reported that Lorillard's son, Griswold Lorillard, introduced the then-unnamed tuxedo to the United States in 1886 at the Tuxedo Club's Autumn Ball, this is now known to be incorrect. While Griswold and his friends did create a stir by wearing unorthodox clothing, their jackets were closer to tailcoats without tails, or what would now be called a mess jacket. An avid sportsman, Pierre Lorillard and his brother, George Lyndes Lorillard, were both major figures in Thoroughbred horse racing. In 1874, Pierre's horse, Saxon, won the Belmont Stakes. Although his horse Parole finished fourth in the 1876 Kentucky Derby, it went on to race with considerable success both in the United States and in Europe. In the 19th century, shipping horses from New York to Louisville, Kentucky was a major undertaking and as the Preakness Stakesand the Belmont Stakes were both held in the New York City area in the period, neither of the Lorillard brothers entered horses again in the Kentucky Derby. Pierre Lorillard established Rancocas Stable, named for the New Jersey town where he owned a country house. He spent time in Paris and in England where, in 1881, his horse Iroquois became the first American-owned and bred horse to win a European classic race. Ridden by the champion English jockey Fred Archer, Iroquois won The Derby and then went on to capture the St. Leger Stakes as well. Lorillard had other successes in England, notably with the horse named for the actor David Garrick, which won the 1901 Chester Cup ridden by American jockey, Danny Maher. 
Condition: Excellent
Item ordered may not be exact piece shown. All original and authentic.