Jesse Root Signed Pay Order - Autographs
Inv# AU1723
Autograph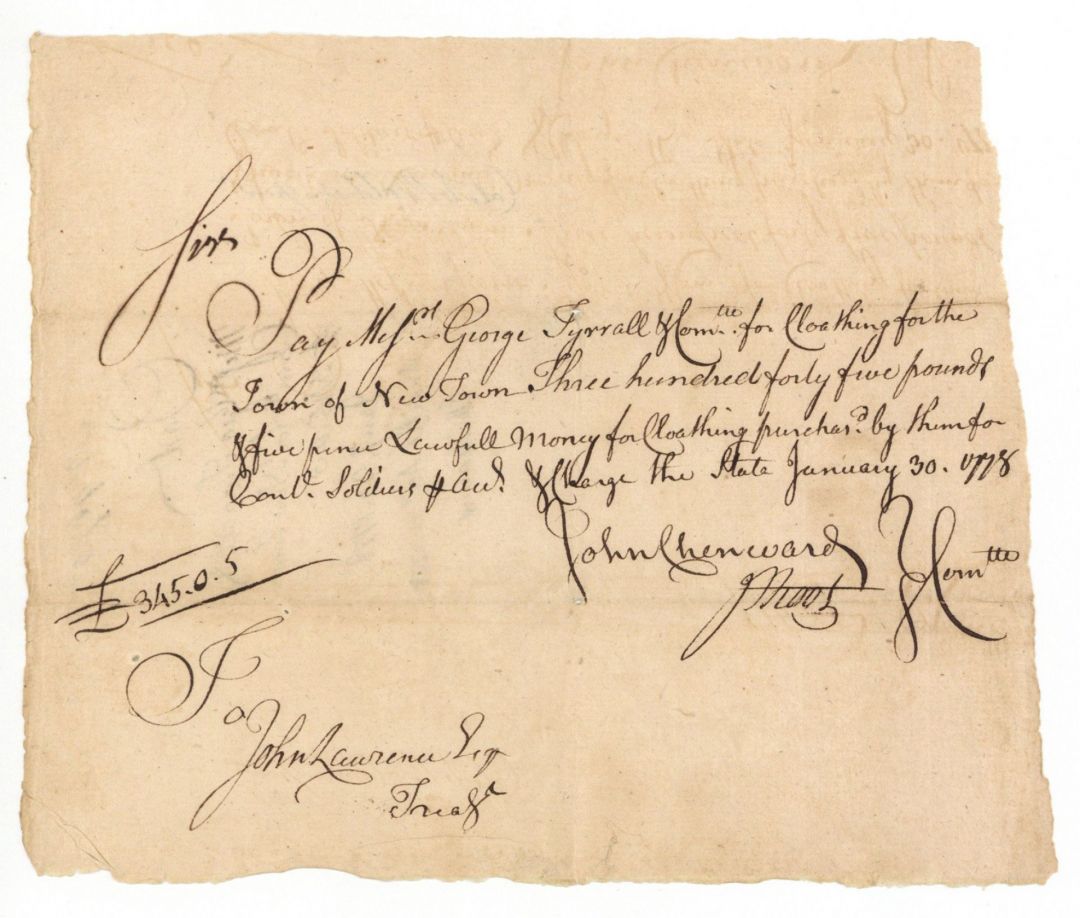 View Larger Image
State(s): Connecticut

Years: 1778
Pay Order signed by Jesse Root.
Jesse Root (December 28, 1736 – March 29, 1822) was an American minister and lawyer from Coventry, Connecticut. During the American Revolution he served on the Connecticut Council of Safety and in the Connecticut militia. Originally appointed as a lieutenant colonel in Peekskill in 1777, he rose to the rank of Adjutant-General of the Connecticut Line. He was a delegate to the Continental Congress for Connecticut from 1778 until 1782, and sat as chief justice of the Connecticut Supreme Court from 1796 to 1807 as well as a state court judge. He served in the Connecticut House of Representatives and served in the Connecticut Constitutional Convention. He was also a member of the First Company, Governor's Foot Guard, serving as its commandant between May 1798 and October 1802.
Condition: Excellent
Item ordered may not be exact piece shown. All original and authentic.