Gardiner Hubbard Signs Malden Highlands Co.
Inv# AG1503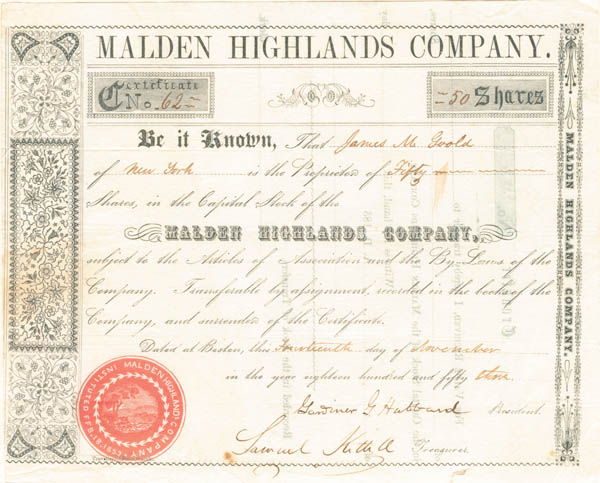 State(s): Massachusetts

Years: 1853
Stock signed by Gardiner G. Hubbard as President. The first telephone organization began in the form of a trusteeship called the Bell Telephone Company with Hubbard as trustee. On July 11, 1877, Bell married Mabel G. Hubbard, the daugther of Gardiner G. Hubbard. Mabel, who was deaf from early childhood became Bell's helpmate for the rest of his life. Gardiner G. Hubbard was also the founder of the National Geographic Society. Quite possibly unique? Extremely Important!
Condition: Excellent
Item ordered may not be exact piece shown. All original and authentic.