Document signed by William E. Dodge, Willard Parker and several Phelps - Autograph
Inv# AU1346A
State(s): Pennsylvania

Years: 1853
Railroad document signed by many stockholders. Wm. Earl Dodge signs 3 times and several Phelps also sign.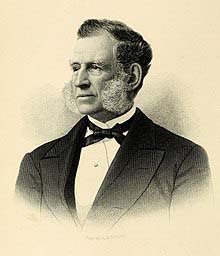 William Earl Dodge Sr. (September 4, 1805 – February 9, 1883) was a New York businessman, referred to as one of the "Merchant Princes" of Wall Street in the years leading up to the American Civil War. Dodge saw slavery as an evil to be peaceably removed, but not to be interfered with where it existed. He was a Native American rights activist and served as the president of the National Temperance Society from 1865 to 1883. Dodge represented New York's 8th congressional district in the United States Congress for a portion of the 39th United States Congress in 1866-1867 and was a founding member of the Young Men's Christian Association (YMCA).
Condition: Excellent
Item ordered may not be exact piece shown. All original and authentic.