Document signed by H.B. Payne
Inv# AU1366
State(s): Ohio

Years: 1865
Document signed by H.B. Payne. Civil war dated!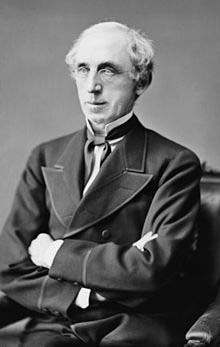 Henry B. Payne (November 30, 1810 – September 9, 1896) was an American politician from Ohio. Moving to Ohio from his native New York in 1833, he quickly established himself in law and business while becoming a local leader in Democratic politics. After serving in the Ohio Senate, Payne was elected to a single term in the United States House of Representatives in 1874. In the House, he worked unsuccessfully for a compromise in the debate over whether all of the nation's currency should be backed by gold. He was defeated for reelection, but served on the Electoral Commission that convened in early 1877 to resolve the dispute over the results of the 1876 presidential election. He ran for the Democratic presidential nomination in 1880, but lost to Winfield Scott Hancock, who would go on to lose the general election to James A. Garfield. He was elected to the United States Senate in 1884. His election by the Ohio legislature was tainted with charges of bribery, but after investigation by the Senate, Payne was permitted to keep his seat. In the Senate, he voted for moderate tariff reforms and against the Interstate Commerce Act of 1887, but was otherwise a reliable Democratic vote. He did not run for reelection, and died in 1896.
Condition: Excellent
Item ordered may not be exact piece shown. All original and authentic.