Card signed by Omar N. Bradley - Twelfth Army Group Autograph Card
Inv# AU1662
Autograph
Country: United States

Twelfth Army Group card signed by Omar N. Bradley. Card measures 5" x 3".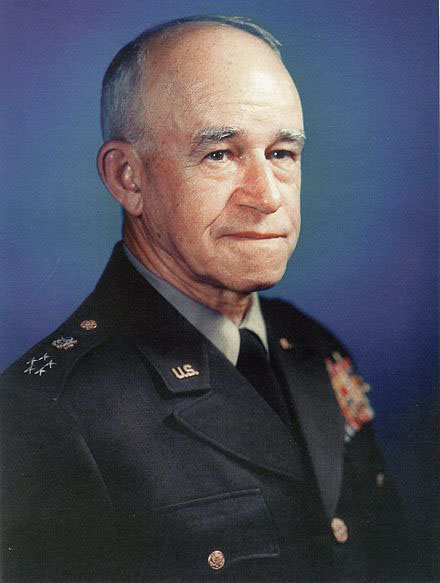 Omar Nelson Bradley (February 12, 1893 – April 8, 1981) was a senior officer of the United States Army during and after World War II, rising to the rank of General of the Army. Bradley was the first chairman of the Joint Chiefs of Staff and oversaw the U.S. military's policy-making in the Korean War. Born in Randolph County, Missouri, Bradley worked as a boilermaker before entering the United States Military Academy at West Point. He graduated from the academy in 1915 alongside Dwight D. Eisenhower as part of "the class the stars fell on." During World War I, Bradley guarded copper mines in Montana. After the war, Bradley taught at West Point and served in other roles before taking a position at the War Department under General George Marshall. In 1941, Bradley became commander of the United States Army Infantry School.
After the U.S. entrance into World War II, Bradley oversaw the transformation of the 82nd Infantry Division into the first American airborne division. He received his first front-line command in Operation Torch, serving under General George S. Patton in North Africa. After Patton was reassigned, Bradley commanded II Corps in the Tunisia Campaign and the Allied invasion of Sicily. He commanded the First United States Army during the Invasion of Normandy. After the breakout from Normandy, he took command of the Twelfth United States Army Group, which ultimately comprised forty-three divisions and 1.3 million men, the largest body of American soldiers ever to serve under a single field commander.
fter the war, Bradley headed the Veterans Administration. He was appointed as Chief of Staff of the United States Army in 1948 and Chairman of the Joint Chiefs of Staff in 1949. In 1950, Bradley was promoted to the rank of General of the Army, becoming the last of the nine individuals promoted to five-star rank in the United States Armed Forces. He was the senior military commander at the start of the Korean War, and supported President Harry S. Truman's wartime policy of containment. He was instrumental in persuading Truman to dismiss General Douglas MacArthur in 1951 after MacArthur resisted administration attempts to scale back the war's strategic objectives. Bradley left active duty in 1953 (though remaining on "active retirement" for the next 27 years). He continued to serve in public and business roles until his death in 1981 at age 88.
Condition: Excellent
Item ordered may not be exact piece shown. All original and authentic.