Cape Breton Coal Mining Co. signed by Edwin H. Abbot
Inv# AG1772
Autograph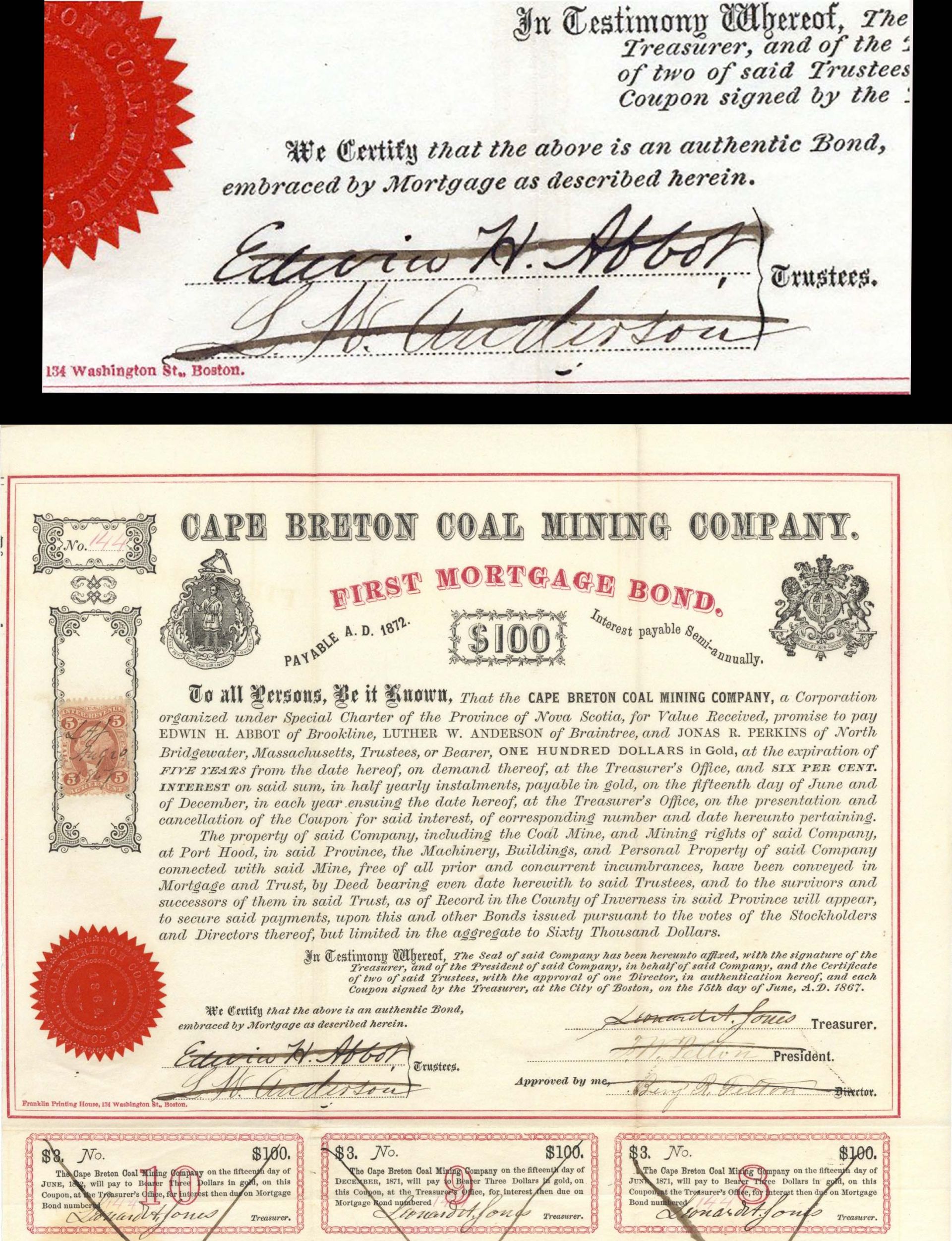 Country: Canada

State(s): Massachusetts

Years: 1867
$100 6% Gold Bond signed by Edwin H. Abbot as Trustee. Red 5 cents revenue stamp!
Edwin Hale Abbot (1834 – 1927) was a lawyer and railroad executive, active in Boston and Milwaukee. Abbot was born in Beverly, Massachusetts, educated at Harvard University (BA 1855, AM 1858, and LL.D. 1861), and practiced law in Boston from 1862-1876. During this time, he served as an attorney for the Alabama Claims, a series of claims for damages by the United States government against the government of Great Britain for the assistance given to the Confederate cause during the American Civil War. In 1873 Abbot was named general solicitor and a director of the Wisconsin Central Railway. He moved to Milwaukee in 1876 and subsequently became the railway's president, in which role he served until 1890. He was also a director of the Northern Pacific Railway. He was elected Associate Fellow of the American Academy of Arts and Sciences in 1924. His mansion in Cambridge, Massachusetts, built in 1889, is now part of the Longy School of Music.
Condition: Excellent
Item ordered may not be exact piece shown. All original and authentic.