Baltimore and Ohio Rail Road Company signed by J.W. Garrett and Robt. Garrett - Stock Certificate
Inv# AG1973
Stock
State(s): Maryland
Ohio

Years: 1879
Stock issued to Robt. Garrett and signed by him on the back. Signed as president by J.W. Garrett on front.
John Work Garrett  (July 31, 1820 – September 26, 1884) was an American banker, philanthropist, and president of the Baltimore and Ohio Railroad (B&O). In 1855, he was named to the board of the B&O, and in 1858, became its president, a position he held until the year he died. His tenure was marked by his support for the Union cause during the Civil War, the expansion of the railroad to reach Chicago, Illinois, and his struggles with the Pennsylvania Railroad over access to New York City. Many places are named in his honor, including: * Garrett, Indiana * Garrett County, Maryland * Garrett Park, Maryland * Garrett, Pennsylvania After the war, Garrett acquired three gunboats that had been used in the blockade service and refitted them into packet ships, establishing the first regular line service from Baltimore, Maryland, to Liverpool, Pennsylvania. He was also associated with several telegraph companies. Following the Great Railroad Strike of 1877, Garrett in 1880 was one of the organizers of the B&O Employees' Relief Association. The B&O provided its initial endowment and assumed all administrative costs. Worker coverage included sickness, indefinite time for recovery from accidents, and a death benefit. In 1884 Garrett was instrumental in negotiating the loans which allowed the B&O to extend its main line to Philadelphia and through the Philadelphia and Reading Railroad to reach New York City. Garrett, a trustee of the Peabody Institute, asked its founder, George Peabody, to persuade Johns Hopkins to make the bequest that would make possible the Johns Hopkins University and Medical Institutions. Garrett became one of the most active trustees of the university.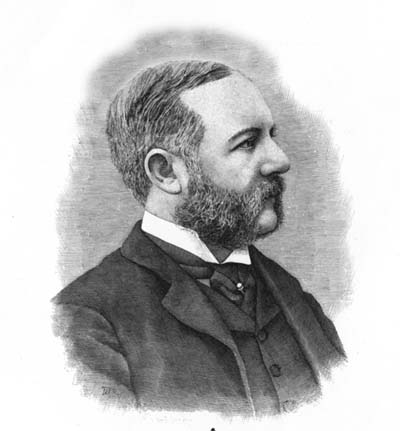 Condition: Excellent
A stock certificate is issued by businesses, usually companies. A stock is part of the permanent finance of a business. Normally, they are never repaid, and the investor can recover his/her money only by selling to another investor. Most stocks, or also called shares, earn dividends, at the business's discretion, depending on how well it has traded. A stockholder or shareholder is a part-owner of the business that issued the stock certificates.
Item ordered may not be exact piece shown. All original and authentic.