13 Appointments signed by The Taylor and Pyne Families - Autograph
Inv# AU1648
Autograph
State(s): New York

Years: 1889-1892
13 Signed proxies by the Taylor and Pyne families. (2 shown)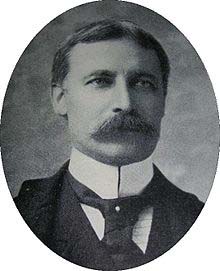 Moses Taylor Pyne (December 21, 1855 – April 22, 1921), was a financier and philanthropist,and one of Princeton University's greatest benefactors and its most influential trustee. 
The son of Percy Rivington Pyne and Albertina Shelton Taylor, Pyne was born in New York City in 1855, and graduated from Princeton in 1877. Pyne inherited an enormous fortune from his maternal grandfather and namesake, Moses Taylor who was first president of the First National City Bank of New York and a stockholder in the Delaware, Lackawanna and Western Railroad.
Pyne decided early on in his life to dedicate himself to advancing the interests of his alma mater, and in 1884 gained a seat on the Board of Trustees of Princeton at age 28. Settling in the town of Princeton, his beautiful estate, Drumthwacket, is now the official residence of the Governor of New Jersey. Pyne's wealth allowed him to focus on his philanthropy and involvement in civic organizations, and the list of organizations in which he was involved speaks to the extent of his generosity and the breadth of his interests. According to historian William Selden:
He died on April 22, 1921 in Princeton, New Jersey and was interred at Princeton Cemetery.
Condition: Excellent
Item ordered may not be exact piece shown. All original and authentic.