Little Miami Railroad Company issued to William H. Procter and James N. Gamble - Stock Certificate
Inv# AG2218
Stock
State(s): Ohio

Years: 1894
Stock issued to William H. Procter and James N. Gamble. Signed by James N. Gamble who invented ivory soap. Related to Procter & Gamble Company.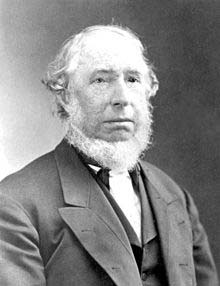 William Procter (7 December 1801 – 4 April 1884) was an English-born American industrialist and candlemaker who was the co-founder of Procter & Gamble Company in 1837, along with James Gamble. A native of England, William Procter was born in Herefordshire and educated at the Luckston School. He entered into business in 1818 and was connected with the clothing industry in London in the late 1820s. In 1827, he became acquainted with William Hooper, who urged Procter to emigrate to America. He arrived in the United States in 1830 and began to manufacture candles in New York City. He moved west with his first wife, Martha Peat Procter. She died during their westward journey in Cincinnati, Ohio in 1832.
Planning only on staying for a short while before resuming his relocation plans, he decided to stay and spent the remainder of his life in Cincinnati. He started his business and married Olivia Norris in 1833. At his father-in-law Alexander Norris's suggestion, he joined forces in 1837 with his brother-in-law, James Gamble, to establish the company that bears their names. The company began to manufacture Ivory soap and profits grew to enormous proportions.
His son William Alexander Procter and grandson William Cooper Procter were company presidents.
Procter is buried in Spring Grove Cemetery, as is his business partner, James Gamble.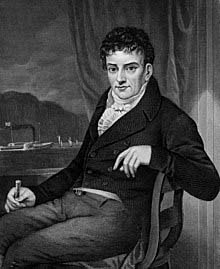 James Gamble (1803-1891) was a U.S.-based Irish soapmaker and industrialist. He was the co-founder and co-eponym of Procter & Gamble Company in 1837, along with William Procter.
The future business partner of James Gamble was William Procter who married Olivia Norris, sister of Elizabeth Ann Norris. The pair's father-in-law, Alexander Norris, first suggested that the two go into business together in 1837 and consequently Procter & Gamble was born.
James Gamble was born near Enniskillen, Ireland and went to Portora Royal School. After graduating from Kenyon College in 1824 (as a member of Delta Kappa Epsilon, Lambda chapter). James Gamble and Elizabeth Ann Norris Gamble bore ten children. One of whom was James Norris Gamble (born August 9, 1836 in Cincinnati, Ohio). He eventually became Vice President of Proctor & Gamble and was the chemist who devised the formula for Ivory soap. He married Margaret Penrose. James Norris Gamble died in his sleep on July 2, 1932 in Cincinnati, Ohio and is interred in Spring Grove Cemetery located in Cincinnati, Ohio.
The son of James Norris Gamble, William, married Franzeska Wilhelmina (Fanny) Nast, the daughter of the Rev. William Nast, a German-American Methodist preacher. Fanny was the first woman to graduate from German Wallace College in Berea, Ohio.
James Norris Gamble is interred in Spring Grove Cemetery located in Cincinnati, Ohio.
Condition: Excellent
A stock certificate is issued by businesses, usually companies. A stock is part of the permanent finance of a business. Normally, they are never repaid, and the investor can recover his/her money only by selling to another investor. Most stocks, or also called shares, earn dividends, at the business's discretion, depending on how well it has traded. A stockholder or shareholder is a part-owner of the business that issued the stock certificates.
Item ordered may not be exact piece shown. All original and authentic.