Article 4-1 - The Scripophilists Library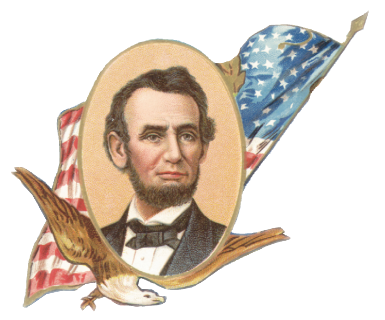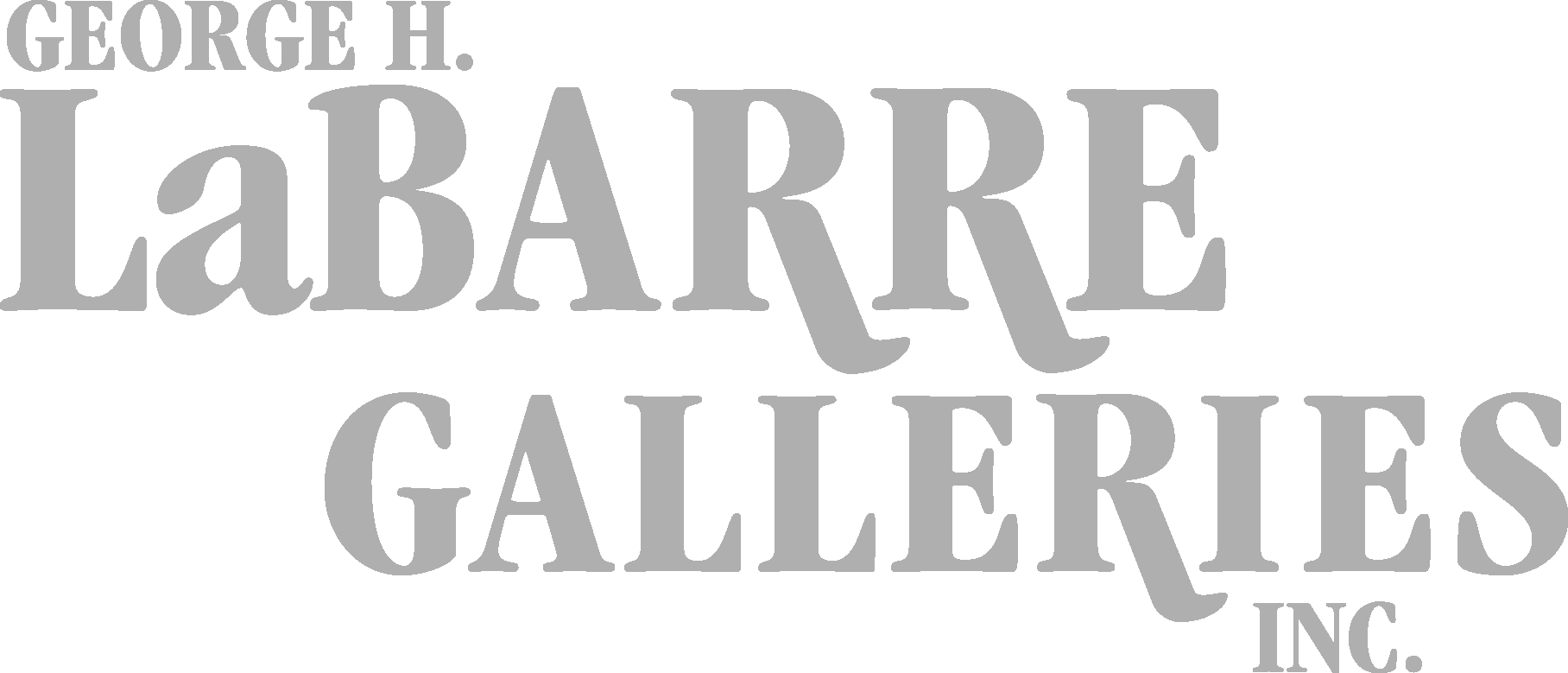 ---
Over the years, we've collected hundred of books related to financial history, graphics, and collectibles. Our favorites were the Dictionary of American Biography, Who Was Who, Appleton's Biographical Dictionary, Dictionary of American Portraits. We still refer to this great library but we also can enjoy the convenient use of online sites such as Wikipedia. The following list of books, etc. that were current in 1981 gave collectors at that time a nice little list of books that could assist them in collecting stocks and bonds. From The LaBarre Newsletter, Issue 4, Fall 1981
---
T

he Scripophilists Library
Many dealers and collectors augment their actual collections, regardless of their collecting preference or preferences, by acquiring other materials related to the collectible stock and bond field. These auxiliary materials range across a broad spectrum and might include photographs, newspapers, correspondence, etc..etc. However, the most cormnonly collected materials are books.

At present, there are very few books, or even parts of books for that matter, which deal with this field. However, there is a myriad of books which deal with the various elements of the field. For example, dictionaries of stock market or economic terms, company histories, Wall Street reminiscences, and the like, are all popular and eagerly sought-after by scripophilists building a library to complement their actual stock and bond collection. Not only can these books be interesting and valuable as adjunct elements of a collection, as reference and information guides they may provide a tidbit of information which will enhance the historical- and even more importantly perhaps the monetary - value of an individual stock or bond. For this reason, a collector's library takes on an even more alluring and compelling reason for its establishment in the first place, as well as its nurturing and development over time.

However, in many instances identifying books which would make a valuable contribution to an individual`s library can be difficult. Titles may be discovered by serendipity or word-of- mouth from other collectors, but these are too unpredictable to rely on for a rational program of library acquisitions. In order to aid our readers in building their own libraries, the LaBarre Newsletter offers up this entire issue to both identifying a selection of books currently available for purchase from publishers, as well as imparting some tips for uncovering others on your own. This listing will be by no means totally complete. For instance, only a few company histories will be listed, although numerous others exist as well. One excellent (and actually the only) way to identify other book titles of interest is through the standard guide entitled Books in Print. This massive annual compilation of available titles comes in six large volumes (two each for author listings, title listings, and subject listings). Of special interest are the subject headings in the subject-access volumes which permit searching by either narrow (e.g., Standard Oil Company) or broad (e.g., economics- dictionaries) subject areas. Almost any public or college/university library will have Books in Print in their reference collection. Ordering information such as author, title, price, and publisher are given for each entry. The International Standard Book Number (ISBN), a unique number which identifies that book and is essential information to include when ordering, is also given. Publishers' addresses are found in the back of volume two of the title listings.

In the following list, books are arranged by category and then alphabetically by author's last name. All of the books are available from a publisher-they are what is known as "in-print" books. A brief annotation is provided for some listings to give at least some indication of the book's subject content Addresses for every publisher noted in the book listing scan be found following these listings.

GENERAL

Ammer, Christine and Dean S. Ammer

Dictionary of Business and Economics, (Free Press, 1977), ISBN 0-02-900590-6 $ 19.95

Although this book is somewhat general in scope for stock and bond collectors, it nevertheless has many terms that will be useful. Stock market terms are included as well as general terms covering the realm of economics. Of note is the book's fairly recent publication date.

---

Filkins, James H. and Donald Caruth

Lexicon of American Business Terms, (Monarch Press), ISBN 0-671-18705 $ 19.95

This inexpensive paperback is probably best used when utilized as a supplement to a more complete guide like the Ammer book.

---

Hanson, J. L.

Dictionary of Economics and Commence, 5th edition (International Publications Service, 1977), ISBN 0-7121-0424-0 $8.75

Hanson's book has become a standard in the field, as witnessed by the fact that it presently is in its fifth edition. This book is noteworthy because its 5000+ terms have a distinctly British orientation, which aids collectors of stocks and bonds from Great Britain. Terms for identical concepts, procedures, etc., occasionally vary from one side of the Atlantic to the other, so Hanson's book is valuable in bridging this language "gap."

---

Moore, Norman D.

Dictionary of Business Finance and Investment, (Investor's Systems, 1975), ISBN 0-915610-00-0 $14.95

Another fairly general dictionary of terms, which are presented in a very straightforward and readable way.

---

Munn, Glenn G.

Glenn G. Munn's Encyclopedia of Banking and Finance, (Bankers Publishing Company, 7th revised edition. 1973), ISBN 0-87267-019-8 $49.75

Although an expensive volume, Munn's book justifies its heavy price tag. The original edition, first published in 1924, has been continually updated and added to. Munn has excellent, detailed definitions, especially of terms of interest to scripophilists. Specialized terms like "unissued stock" and "street railway bonds" are included. Cross-references are numerous. Larger, more in-depth definitions are sometimes followed by a bibliography of sources for further reading. This is one of the best reference sources available.

---

Sarnoff, Paul

Wall Street Thesaurus, (Astor–Honor, 1963), ISBN 0-8392-1127-9 $10.00

Sarnoff's book is a bit dated, but because it emphasizes the stock market and Wall Street activities per se, it is a handy and useful companion volume to a standard like Munn's.

---

COMPANY HISTORIES

Company histories are another possibility for book purchases. Locating a company history is almost solely dependent upon the size of the company-the larger the company, the greater the likelihood that a history (or histories) has been written about it. Company history information can be (and usually is) very difficult to secure. Besides purchasing a company history when available, the Moody Company's series of manuals, e.g., Industrial, Public Utility, etc., frequently have a brief bit of history with each company entry. It is suggested that stock and bond collectors check their local public library to determine the availability of any Moody's manuals, especially older editions. If not available locally, ask your public librarian to request a photocopy of company information/history from one of your state`s larger public universities. Usually, larger universities will hold long runs of the various Moody's manuals as far back as their original date of publication.

---

---

Flynn, John T.

God's Gold: The Story of Rockefeller and His Times, (Greenwood Press, 1971- reprint of 1932 edition), ISBN 0-8371-5588-6 $22.50

Giddens, Paul H.

Standard Oil Company (Indiana): Oil Pioneer of the Middle West, (Arno, 1976-reprint of 1955 edition), ISBN 0-405-08073-5 $48.00

Montague, Gilbert H.

The Rise and Progress of the Standard Oil Company, (Arno-reprint of 1904 edition), ISBN 04-505104-2 $8.00

Rockefeller, John D.

Random Reminiscences of Men and Events, (Arno-reprint of 1909 edition), ISBN 0-405-05111-5 $12.00

Tarbell, Ida M.

History of Standard Oil Company, 2 Volumes in 1 (Peter Smith Company), ISBN 0-8446-1441-6 Price not listed

---

---
FORD MOTOR COMPANY
Kimes, Beverly

The Cars That Henry Ford Built , (Dutton, 1978), ISBN0-525-07660-3 $19.95

Nevina, Allan and Frank Hill

Ford

Volume 1- The Times, The Man, The Company, Volume 2- Expansion and Challenge, 1915-1933, Volume 3- Decline and Rebirth, 1933-1962

(Arno, 1976- reprint), ISBN 0-405-08089-1 $115.00 per three volume set

Last, a wide range of handbooks, dictionaries on various subjects such as railroads, Wall Street reminiscences, and a host of other topics are available for purchase by collectors. Again, the subject guide to Books in Print is the only satisfactory way to identify pertinent titles. Following are but a few examples of related works which scripophilists might elect to add to their reference shelf.

Bennett, Harold

Glimpse at Wall Street and Its Markets: Descriptions of Important Railroad and Industrial Properties , (Greenwood Press, 1968- reprint of 1904 edition), ISBN0-8371-0307-X $14.50

Dictionary of Railway Terms-Polyglot, (International Publications Service, 1978), ISBN 0-8002-2264-4 $47.50

Pratt, Sereno S.

The Work of Wall Street: An Account of the Functions, Methods, and History of the New York Money and Stock Markets, (Arno, 1975 - reprint of 1921 edition), ISBN 0-405-06985-5 $28.00

Seltzer, Lawrence

Financial History of the American Automobile Industry (Kelley Publications, 1976-reprint of 1928 edition), ISBN 0-678-03554-7 $17.50

Tanner, Henry S.

Description of the Canals and Railroads of the United States, (Kelley Publications- reprint of 1840 edition), ISBN 0-678-00598-8 $17.50

Wyckoff, Richard D.

Wall Street Ventures and Adventures Through Forty Years, (Greenwood Press- reprint of 1930 edition), ISBN 0-8371-0767-9, WYWS $18.75

---

---

PUBLISHER'S ADDRESSES

When ordering from any publisher, be sure to give full author and title information for the desired book or books, the ISBN number, and include your check for the purchase price given here in the newsletter or Books in Print.

Publishing companies will not bill for books ordered, so save yourself time and effort by enclosing payment with your order. Purchase prices include fourth-class book rate mailing costs for shipment of your book. Do not be overly concerned if it takes several weeks or even a month to receive your order. Send book orders to the correct address with " Attn: Order Department" on your envelope.

Arno Press, 3 Park Avenue, New York, NY 10016

Astor-Honor. Inc., 48 E. 43rd Street, New York, NY 10017

Banker Publishing Co., 210 South Street, Boston, MA 02111

E.B. Dutton, 2 ParkAvenue, New York, NY 10016

Free Press, 866 Third Avenue, New York, NY 10022

Greenwood Press, 88 Post Road W., Westport, CT 06881

International Pubs. Service, 114 E. 32nd Street, New York, NY 10016

Investor's Systems, Inc., P.O. Box 1422, Dayton, OH 45401

Kelley Publications, 300 Fairfield Road, Box 1308, Fairfield, NJ 07006

Monarch Press, 1230 Ave. Americas, 12th Floor, New York, NY 10020

Peter Smith, Inc., 6 Lexington Avenue, Magnolia, MA 01930

OUT-OF-PRINT BOOKS

This discussion of the scripophilist's library would be incomplete without a word about out-of-print books. Interesting book titles will naturally come to light from time to time, which you will not find listed in Books in Print. If the publisher is a well-known one, you may wish to write to verify the book's out-of-print status. In some cases, even though the book is not listed in Books in Print, the publisher may still have copies for sale. Addresses for all publishers are found at the end of Books in Print: Titles, Volume 2.

In the event that these efforts are unsuccessful, you will need to utilize the services of a used book or out-of-print dealer. If one is in business in your area, contact them and explain what particular title(s) you are interested in purchasing. You may also want to alert the dealer to the specific subject area in which you are collecting, e.g., company histories. Book dealers handle an amazing variety of books, constantly turning up new material through their own efforts or from other dealers. If aware of your "wants," a dealer can scout for pertinent acquisitions for you through other dealer contacts and a host of book dealer's publications.

Without a doubt, the most widely known and read publication in the book trade is AB Bookman's Weekly. This fascinating magazine lists hundreds of dealers and their specialties, along with thousands of book titles either for sale or wanted. Scripophilist's who wish to pursue their own book searching rather than operating through a dealer as intermediaries must rely upon AB.

A sample copy costs $3.00: order from

AB Bookman's Weekly, P. O. Box AB, Clifton, NJ 07015

Collectors invariably find such contacts rewarding, especially when a dealer can be located who handles a specialty like company histories, financial history, etc.

Searching for out-of-print titles can be a protracted and sometimes disappointing experience so do not become discouraged. Keep in mind that locating desired titles can also be an expensive proposition as well. But the reward-an exciting library collection to augment your stock and bond collection- makes it well worth the effort.
Originally Published and Printed by G. Labarre, The LaBarre Newsletter, Issue 4, Fall 1981