Walter Marty "Wally" Schirra Jr.
Inv# AU1307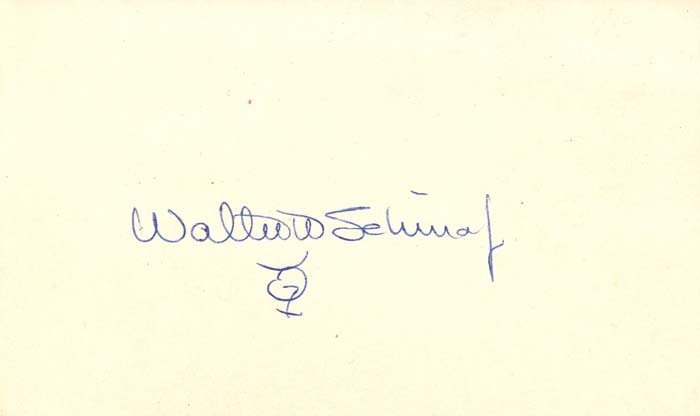 Signed note card by Wally Schirra. On October 3, 1962 he was the 5th American and 9th person to go into space. He was the first to fly into space 3 times. He has logged a total of 295 hours and 15 minutes in space. He was ranked a Captain when he retired, and then became a consultant to CBS News. He died on May 3, 2007 at the age of 84.
Condition: Excellent
Item ordered may not be exact piece shown. All original and authentic.