State of New York signed by Frederick W. Vanderbilt - $1,000 Bond
Inv# AG2614
Bond

View Larger Image
State(s): New York

Years: 1925
$1,000 4 1/4% Bond signed on unattached transfer sheet by Frederick W. Vanderbilt.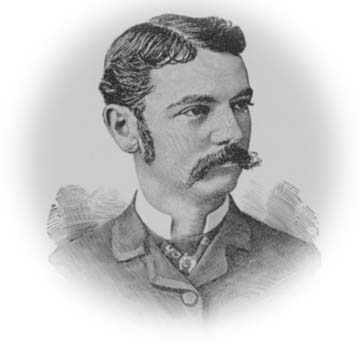 Frederick W Vanderbilt (1856-1938) The seventh of eight children born to William Henry Vanderbilt and the grandson of Cornelius Vanderbilt, founder of the New York Central Railroad. At age 22, he had been installed on the board of directors of the New York Central Railroad, one of several positions he would hold for much of his life.
Frederick attended the Sheffield Scientific School at Yale University, graduating in 1878. The same year, he married Louise Anthony Torrance, an act that caused consternation within his family — and society as a whole — because Louise was 12 years older and recently divorced from Frederick's first cousin.
Against his father's wishes, the couple eloped. By all accounts, the couple had a happy and successful marriage. Louise eventually won her way into the good graces of the family. The couple had no children.
Little is known of the couple's personal life, as they were extremely private members of a very public family. Frederick was the only one of his siblings to increase his inherited fortune. Eventually, he participated in the operation of dozens of railroads and was for a time heavily invested in Western Union.
The couple maintained many residences, traveling between New York City townhouses and country estates they either owned or rented. At times, they lived in Paris, Bar Harbor, Maine, the Adirondacks, Newport, R.I., and Hyde Park. Only their home on the Hudson seemed to have any hold. They continued to make improvements and increase their time at the estate each year.
Louise Vanderbilt died in 1926 while in Paris. Frederick lived in Hyde Park until his death in 1938. His fortune of nearly $80 million was dispersed to pay estate taxes, fund charities, remember a favorite niece and leave some money to employees of the Hyde Park estate.
Condition: Excellent
A bond is a document of title for a loan. Bonds are issued, not only by businesses, but also by national, state or city governments, or other public bodies, or sometimes by individuals. Bonds are a loan to the company or other body. They are normally repayable within a stated period of time. Bonds earn interest at a fixed rate, which must usually be paid by the undertaking regardless of its financial results. A bondholder is a creditor of the undertaking.
Item ordered may not be exact piece shown. All original and authentic.