State of New York signed by Frederick W. Vanderbilt - $1,000 Bond
Inv# AG2361
Bond
State(s): New York

Years: 1943
$1,000 4% Bond signed on back by Frederick W. Vanderbilt for William Seward Webb.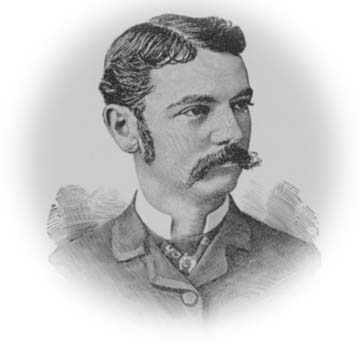 Frederick W Vanderbilt (1856-1938) The seventh of eight children born to William Henry Vanderbilt and the grandson of Cornelius Vanderbilt, founder of the New York Central Railroad. At age 22, he had been installed on the board of directors of the New York Central Railroad, one of several positions he would hold for much of his life.
Frederick attended the Sheffield Scientific School at Yale University, graduating in 1878. The same year, he married Louise Anthony Torrance, an act that caused consternation within his family — and society as a whole — because Louise was 12 years older and recently divorced from Frederick's first cousin.
Against his father's wishes, the couple eloped. By all accounts, the couple had a happy and successful marriage. Louise eventually won her way into the good graces of the family. The couple had no children.
Little is known of the couple's personal life, as they were extremely private members of a very public family. Frederick was the only one of his siblings to increase his inherited fortune. Eventually, he participated in the operation of dozens of railroads and was for a time heavily invested in Western Union.
The couple maintained many residences, traveling between New York City townhouses and country estates they either owned or rented. At times, they lived in Paris, Bar Harbor, Maine, the Adirondacks, Newport, R.I., and Hyde Park. Only their home on the Hudson seemed to have any hold. They continued to make improvements and increase their time at the estate each year.
Louise Vanderbilt died in 1926 while in Paris. Frederick lived in Hyde Park until his death in 1938. His fortune of nearly $80 million was dispersed to pay estate taxes, fund charities, remember a favorite niece and leave some money to employees of the Hyde Park estate.
William Seward Webb (1851-1926) Dr. W. Seward Webb was a son of Civil War Gen. James Watson Webb (1802–1884). He studied medicine in Vienna, Paris and Berlin. Returning to America, he entered the Columbia University College of Physicians and Surgeons and graduated from there in 1875. For several years he practiced medicine, and then forsook the profession for finance at the behest of his wife's family, establishing the Wall Street firm of W. S. Webb & Co. In 1883, he married Eliza Osgood Vanderbilt (Lila Vanderbilt), daughter of William H. Vanderbilt. Eliza's brother George went on to create Biltmore, one of America's grandest country estates.
In 1883, Webster Wagner, the president of the Wagner Palace Car Company, was crushed between two of his own railroad cars. Vanderbilt owned a controlling interest in the company, and asked his new son-in-law to take over the firm. Wm. Seward invited his brother H. Walter Webb to join him, which started them both on careers in the railroad business. The Wagner Palace Car Company was subsequently merged with the Pullman Company. Dr. Webb later became President of the Fulton Chain Railway Company, the Fulton Navigation Company, and the Raquette Lake Transportation Company. He was the builder and President of the Mohawk and Malone Railway. His railroads were instrumental in opening the Adirondacks to the tourism rush of the mid- to late 19th century.
The Webb property at Shelburne, Vermont was created from more than thirty separate farms on the shores of Lake Champlain and is known today as Shelburne Farms. The property is a National Historic Landmark, and one of the main concert sites of the Vermont Mozart Festival. The former Webb estate has stunning views and some of the grandest barns of any Gilded Age property. A great horseman, Dr. Webb had a fine collection of carriages that is on display today at the Shelburne Museum. The Vanderbilt Webb's other country estate was an Adirondack Great Camp named NeHaSane, a game preserve of some 200,000 acres (800 kmÇ), much of which was later donated to the State of New York to become part of the Adirondack Park. The town of Webb, New York in the park is named after him.
Dr. Webb served as Inspector General of the Vermont militia with the rank of Colonel. He served a term in the Vermont Legislature in the 1890s. He was a founder and former President of the Sons of the American Revolution. The Webbs for thirty years lived at 680 Fifth Avenue, New York. This house, a wedding gift from William H. Vanderbilt to his daughter, was sold in 1913 to John D. Rockefeller. Dr. Webb was survived by his wife, Lila Vanderbilt Webb, three sons – J. Watson, William Seward, and Vanderbilt – and one daughter, Frederica.
Condition: Excellent
A bond is a document of title for a loan. Bonds are issued, not only by businesses, but also by national, state or city governments, or other public bodies, or sometimes by individuals. Bonds are a loan to the company or other body. They are normally repayable within a stated period of time. Bonds earn interest at a fixed rate, which must usually be paid by the undertaking regardless of its financial results. A bondholder is a creditor of the undertaking.
Item ordered may not be exact piece shown. All original and authentic.