San Dieguito Mutual Water Company
Inv# AT82a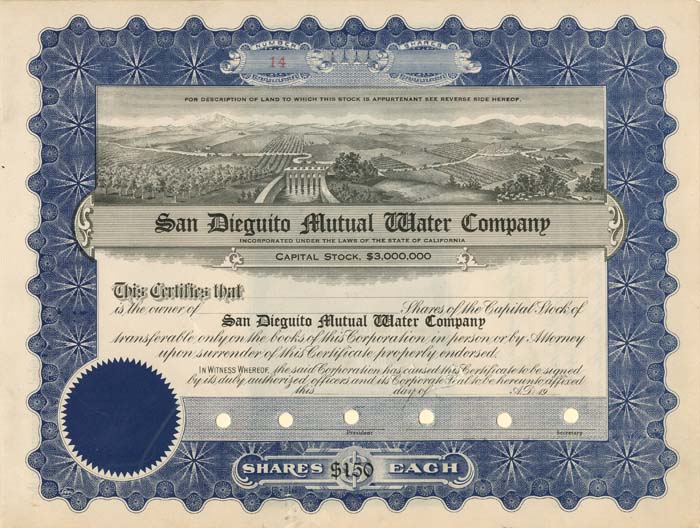 State(s): California

Years: 19--
Unissued Stock. Financially backed by the Santa Fe Railroad, the San Dieguito Mutual Water Company was responsible for the construction of the Hodges Dam on the San Dieguito River. In addition to serving the railroad lands in Rancho Santa Fe, the company also provided irrigation to numerous towns on the north coast. The San Dieguito Mutual Water Company was also the source for San Diego's water beginning in 1920. This arrangement continued for five years until the city purchased the entire system for the San Diego County Water Company for nearly 4 million dollars.
Condition: Excellent
Item ordered may not be exact piece shown. All original and authentic.