Philadelphia and Reading Railway Time Table - Americana
Inv# AM2060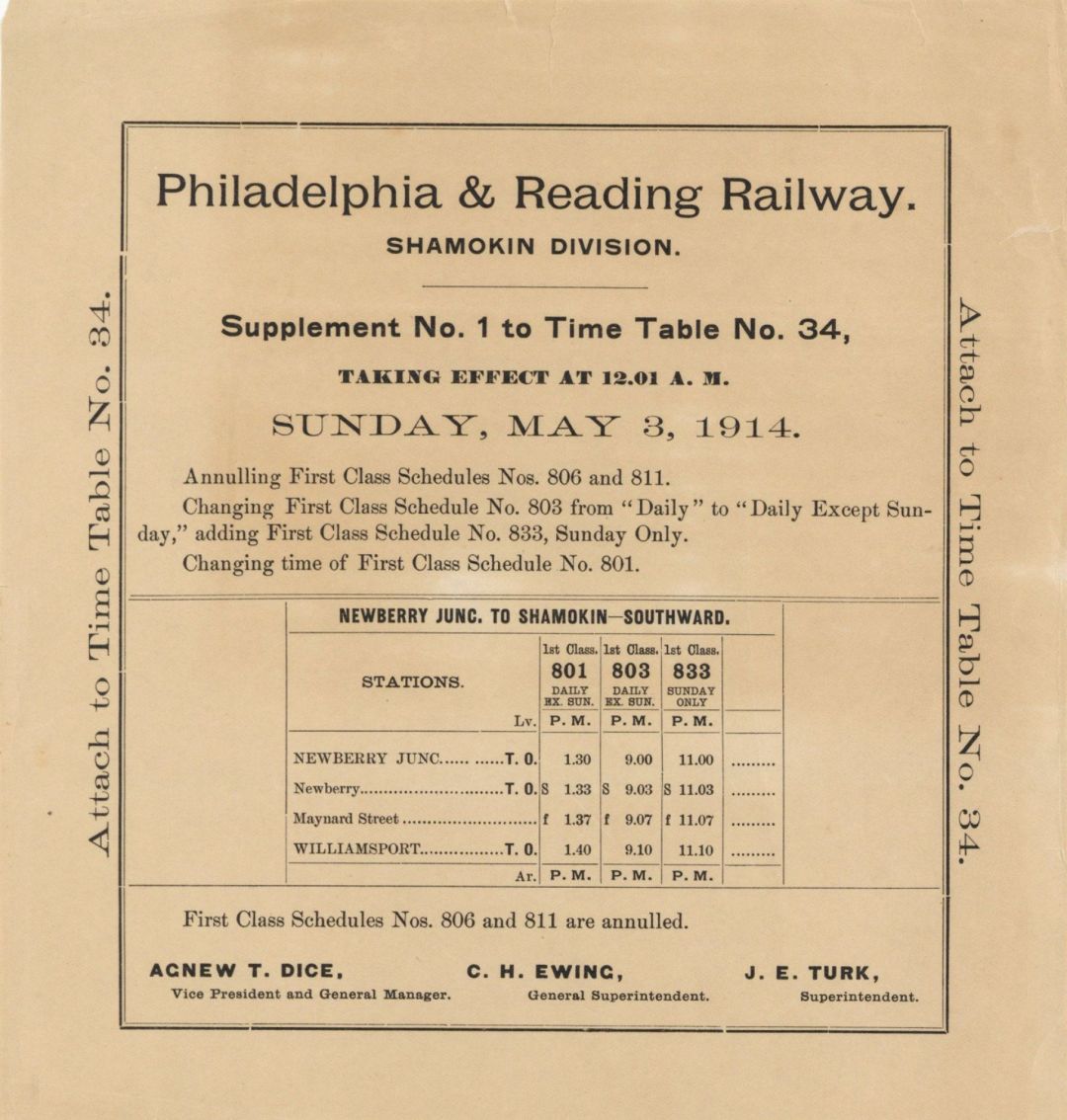 View Larger Image
State(s): Pennsylvania

Years: 1914
Time Table No. 34 for the Philadelphia & Reading Railway, Shamokin Division. The Reading Company (/ˈrɛdɪŋ/ RED-ing) was a Philadelphia-headquartered railroad that provided passenger and commercial rail transport in eastern Pennsylvania and neighboring states that operated from 1924 until its acquisition by Conrail in 1976.
Commonly called the Reading Railroad, and logotyped as Reading Lines, the Reading Company was a railroad holding company for the majority of its existence and was a single railroad during its later years. It operated service as Reading Railway System and was a successor to the Philadelphia and Reading Railway Company, founded in 1833. Until the decline in anthracite loadings in the Coal Region after World War II, it was one of the most prosperous corporations in the United States.
Competition with the modern trucking industry that used the Interstate Highway System for short-distance transportation of goods, also known as short hauls, compounded the company's problems, forcing it into bankruptcy in 1971. After its railroad operations were merged into Conrail in 1976, the remainder of the corporation was renamed Reading International. Read more at https://en.wikipedia.org/wiki/Reading_Company
Condition: Excellent
Item ordered may not be exact piece shown. All original and authentic.