Pair of Stamp Signed Portraits of Dorothy and Lillian Gish - Autographs of Famous People
Inv# AU1752
Autograph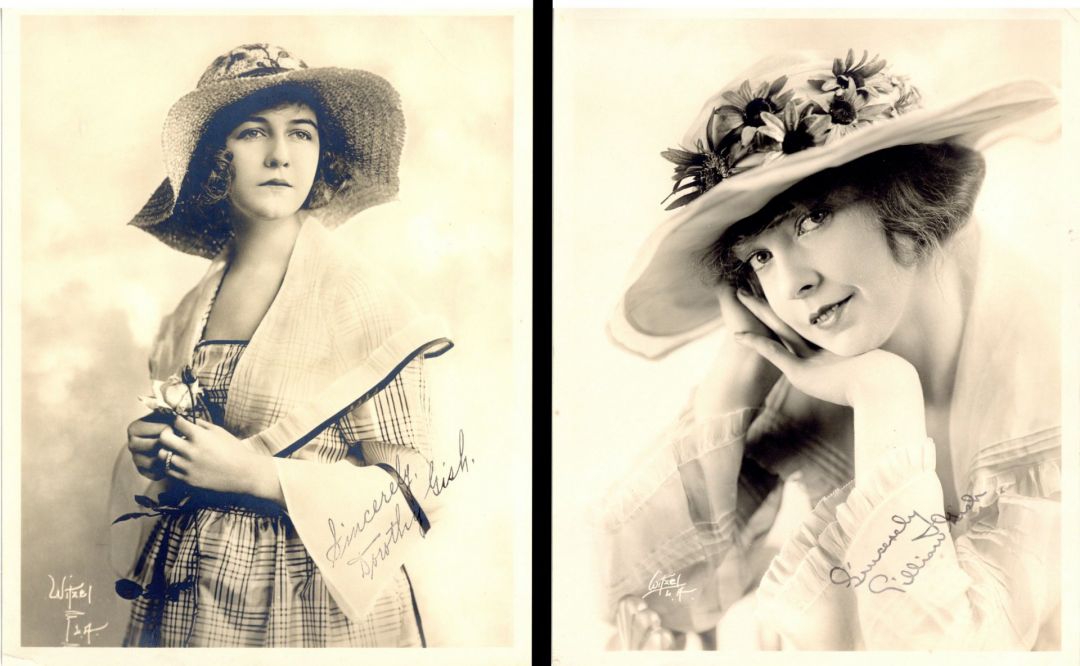 View Larger Image
Pair of stamp signed portraits of the acting sisters Lillian and Dorothy Gish.
Lillian Diana Gish (October 14, 1893 – February 27, 1993) was an American actress, director, and screenwriter. Her film-acting career spanned 75 years, from 1912, in silent film shorts, to 1987. Gish was called the "First Lady of American Cinema", and is credited with pioneering fundamental film performance techniques. In 1999, the American Film Institute ranked Gish as the 17th greatest female movie star of classic Hollywood cinema. Having acted on stage with her sister as a child, Gish was a prominent film star from 1912 into the 1920s, being particularly associated with the films of director D. W. Griffith. This included her leading role in the highest-grossing film of the silent era, Griffith's The Birth of a Nation (1915). Her other major films and performances from the silent era are: Intolerance (1916), Broken Blossoms (1919), Way Down East (1920), Orphans of the Storm (1921), La Bohème (1926), and The Wind (1928). At the dawn of the sound era, she returned to the stage and appeared in film occasionally, including well-known leading roles in the Western Duel in the Sun (1946) and the thriller The Night of the Hunter (1955). She was nominated for the Academy Award for Best Supporting Actress for Duel in the Sun. Gish also had major supporting roles in Portrait of Jennie (1948), A Wedding (1978), and Sweet Liberty (1986). She also did considerable television work from the early 1950s into the 1980s, and retired after playing opposite Bette Davis in the 1987 film The Whales of August. During her later years, Gish became a dedicated advocate for the appreciation and preservation of silent film. Despite being better known for her film work, she was also accomplished on stage, and was inducted into the American Theater Hall of Fame in 1972.[4] In 1971, she was awarded an Academy Honorary Award for her career achievements. She was awarded a Kennedy Center Honor for her contribution to American culture through performing arts in 1982.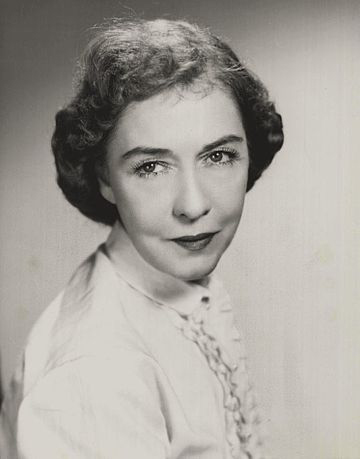 Dorothy Elizabeth Gish (March 11, 1898 – June 4, 1968) was an American actress of the screen and stage, as well as a director and writer. Dorothy and her older sister Lillian Gish were major movie stars of the silent era. Dorothy also had great success on the stage, and was inducted into the American Theater Hall of Fame. Dorothy Gish was noted as a fine comedian, and many of her films were comedies.
Condition: Excellent
Item ordered may not be exact piece shown. All original and authentic.