Northern Pacific Railroad Co. issued to and signed by James C. Fargo - Stock Certificate
Inv# AG1925C
Stock
State(s): New York

Years: 1880
Stock issued to and signed at back by James C. Fargo. Also rubber stamped signature of Frederick Billings. F.F. Flagg signs as witness. Rare!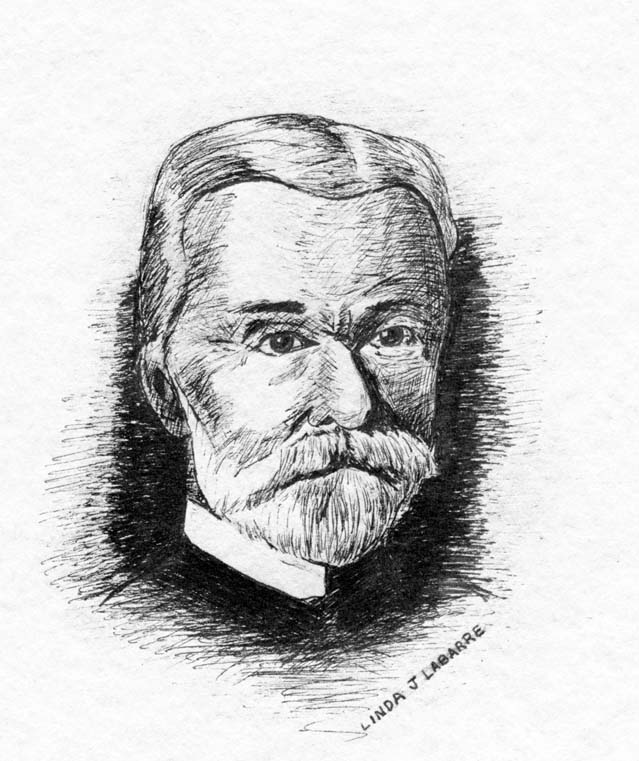 James Congdel Fargo (1829-1915) The son of James Fargo, James Congdel Fargo entered the employ of Wells & Co. (in which his brother, William George Fargo was a partner) at Buffalo in 1844. In 1866 after becoming agent and manager of the firm's successor, the American Express Co., Fargo went to New York as General Superintendent and Manager. In 1881 he became President of the company as well as President of Westcott Express Co. and National Express Co. As president of the American Express Company James C. Fargo was well off and well known. It is not surprising that he felt insulted when he could not get checks cashed during a trip to Europe in 1890. The European bankers were steadfast as Fargo was not known to them, they would not cash his checks. Would Americans always have a cash problem when traveling in Europe? Marcellus F. Berryn, an employee of the American Express Company set out to find a solution. He wrote later: "There's one thing every person does in a distinctive way. That is writing his signature. Therefore the foolproof device for taking money to strange places must carry the signature of the bearer. It must declare that it will be cashed only when a second, and matching, signature is added before witnesses." On July 7, 1891, Berry was granted four copyrights for what he called "the travelers cheque," and William C. Fargo got the first one. He had no difficulty when he wanted fifty dollars a few weeks later in Leipzig, Germany. In 1891, American Express sold $9,120.00 worth of travelers checks, and the amount has risen every year. During 2000, sales of American Express Travelers Cheques increased to $24.6 billion.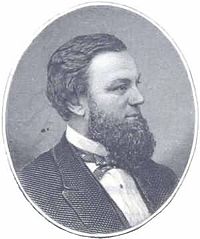 Frederick Billings (1823-1890) Frederick Billings, lawyer, railroad executive, and philanthropist. He was the 4th of a family of 9 children. While he was quite young, the family removed to Woodstock, where his father, Oel Billings, served for many years as Register of Probate. Frederick graduated from the University of Vermont in 1844, was admitted to the bar in Windsor county in 1848, and 1846-48 served as Secretary of Civil and Military Affairs under Governor Eaton. In 1840, while on his way to California and waiting in New York for a steamer, news reached him that gold had been discovered near Sacramento. In the great rush which followed, Mr. Billings had the advantage of an early start, and was, in fact, the first lawyer to display his sign in the embryo city of San Francisco. Archibald C. Peachy was his first partner, but Major General H. W. Halleck and Trenor W. Park were taken into partnership, and for many years Halleck, Peachy, Billings & Park were the leading law firm in San Francisco. Mr. Billings was one of the founders of the College of California, and was once urged to take the presidency. Selling most of his property in California in 1866, he returned East and settled in New York city living every summer upon a farm of 600 acres near Woodstock Vermont. Here Mr. Billings built a beautiful home. The project of an overland railroad awoke Mr. Billings's ardent interest, and the information he had acquired concerning the Pacific coast and the various proposed routes made his counsel of value to capitalist. In the development of The Northern Pacific Railroad enterprise, he was an active participant, and in the reorganization of the company after the failure of Jay Cooke in 1873, he rendered such useful service that the stockholders made him for several years president of the company. He was forced out by Henry Villard in 1881. The town of Billings, Mont., is named for him. He was one of the original promoters of a ship canal to the Pacific, and at the time of his death was chairman of the executive committee of The Maritime Canal Company of Nicaragua and a director of the construction company. He was also president of The Woodstock National Bank, and a director in The Farmers' Loan and Trust Co. The American Exchange Bank, The Delaware & Hudson Canal Co., The Manhattan Life Insurance Co, The Rutland, Vermont Valley Connecticut River and Passumpsic Railroads, and a trustee of the Presbyterian Hospital and the Brick Church in Fifth avenue, New York and many charitable and religious associations. Mr. Billings gifts to the University of Vermont amounted to $250,000, and among other donations for public purposes, he gave $50,000 to D. L. Moody's Mount Hermon School for Boys, and $50,000 to Amherst College. He was a member of the New York Chamber of Commerce, and of various clubs in New York city, including the Union League, Century and Lawyers', and Down Town Association. He was married in 1862 to Julia, a daughter of the late Dr. Eleazar Parmly, of New York. His wife and five children survive him.
Condition: Excellent
A stock certificate is issued by businesses, usually companies. A stock is part of the permanent finance of a business. Normally, they are never repaid, and the investor can recover his/her money only by selling to another investor. Most stocks, or also called shares, earn dividends, at the business's discretion, depending on how well it has traded. A stockholder or shareholder is a part-owner of the business that issued the stock certificates.
Item ordered may not be exact piece shown. All original and authentic.