Millions Billions!
Inv# FM1322
Cat# P-209, P-124, P-137a, P-166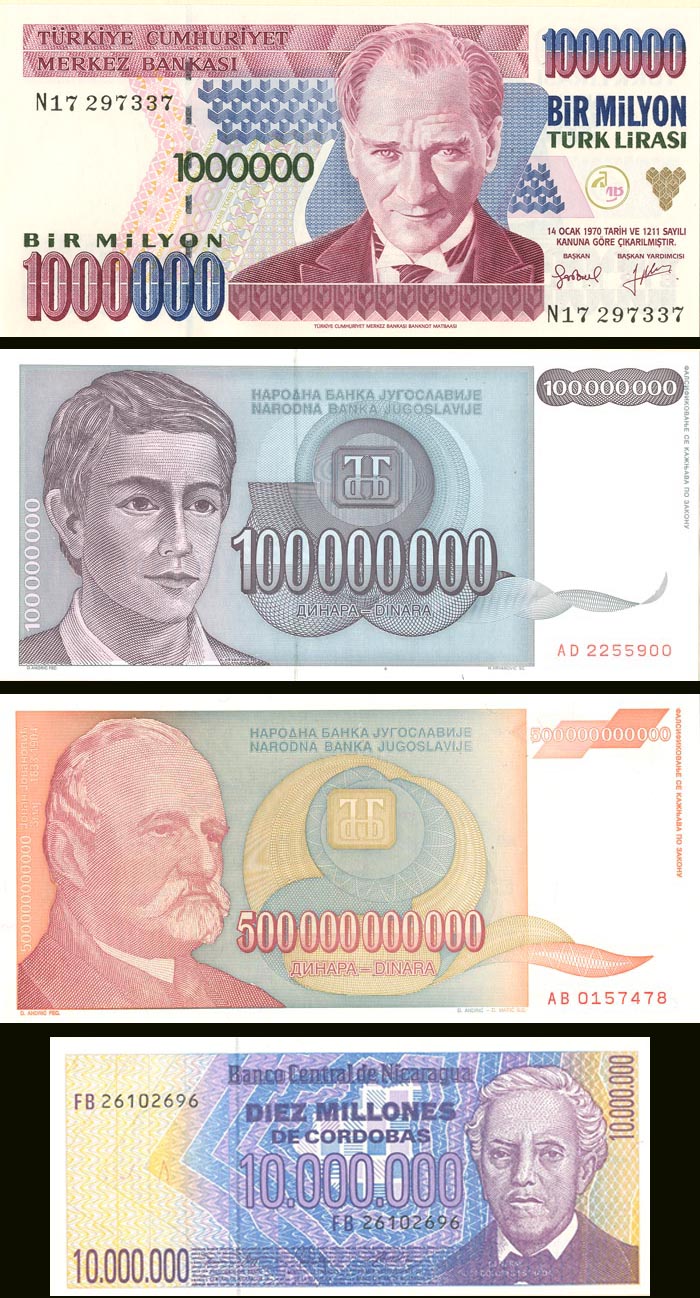 Country: Nicaragua
Turkey
Yugoslavia

Years: 1990-95
Turkey, 1 Million Lira, 1992-95, P-209; Yugoslavia, 100 Million Dinara, 1993, P-124; Yugoslavia, 500 Millard (Billion) Dinara, 1993, P-137a, Nicaragua, 10 Million Cordobas, (1990), P-166. CU. Collection of 4.
Item ordered may not be exact piece shown. All original and authentic.