Michigan Central Railroad Company Issued to F.W. Vanderbilt - $5,000 - Bond
Inv# AG1886
Bond
State(s): Michigan

Years: 1887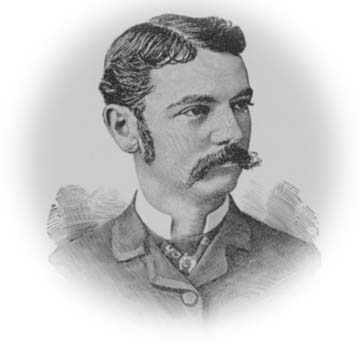 $5,000 5% Bond printed by American Bank Note Co., New York. Issued to F.W. Vanderbilt, trustee for Vanderbilt clinic. Frederick W Vanderbilt (1856-1938). The seventh of eight children born to William Henry Vanderbilt and the grandson of Cornelius Vanderbilt, founder of the New York Central Railroad. At age 22, he had been installed on the board of directors of the New York Central Railroad, one of several positions he would hold for much of his life. Frederick attended the Sheffield Scientific School at Yale University, graduating in 1878. The same year, he married Louise Anthony Torrance, an act that caused consternation within his family — and society as a whole — because Louise was 12 years older and recently divorced from Frederick's first cousin.
Condition: Excellent
A bond is a document of title for a loan. Bonds are issued, not only by businesses, but also by national, state or city governments, or other public bodies, or sometimes by individuals. Bonds are a loan to the company or other body. They are normally repayable within a stated period of time. Bonds earn interest at a fixed rate, which must usually be paid by the undertaking regardless of its financial results. A bondholder is a creditor of the undertaking.
Item ordered may not be exact piece shown. All original and authentic.