Matthew Vassar and Matthew Vassar, Jr. - Hudson River Railroad
Inv# AG1244
Autograph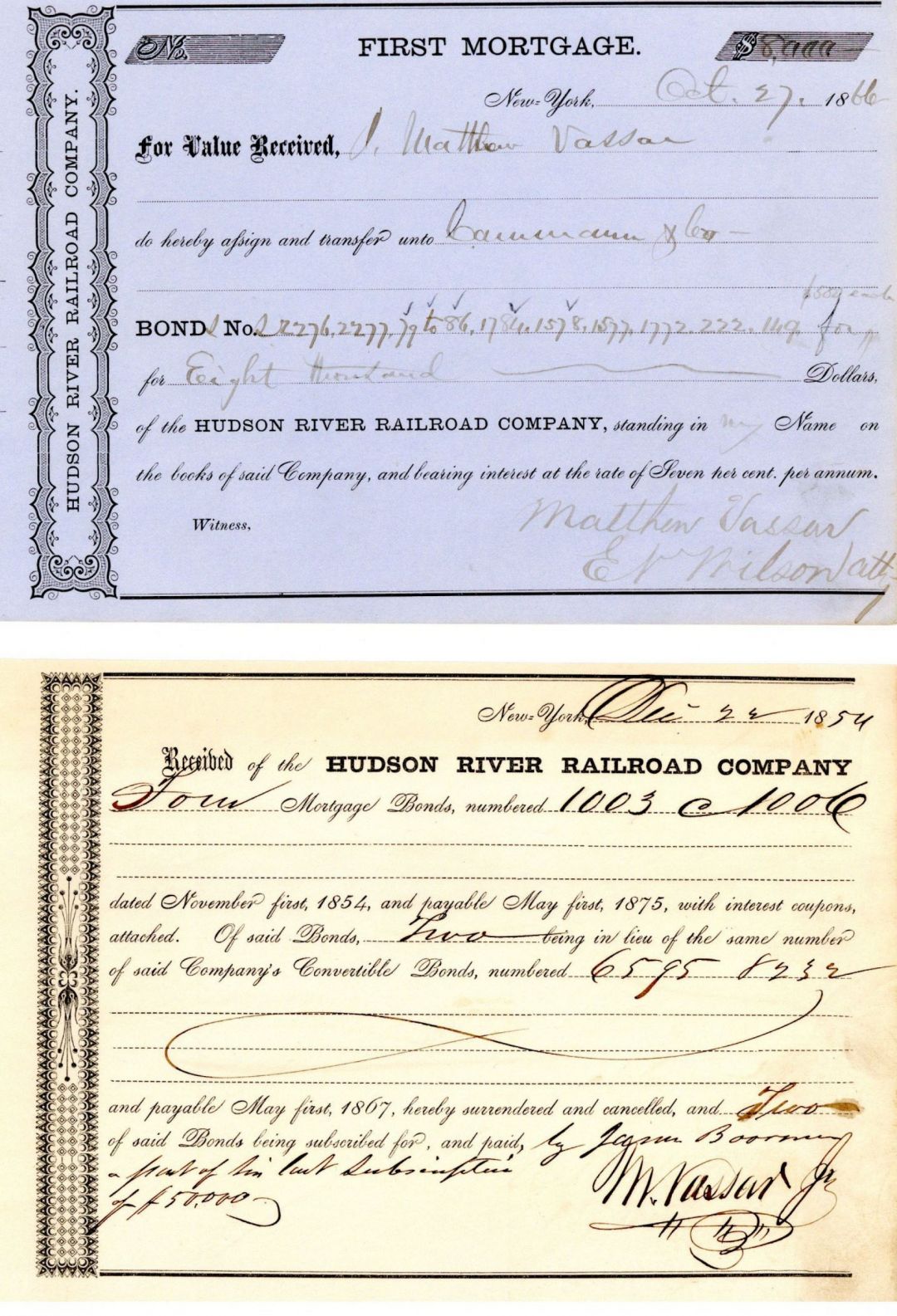 View Larger Image
State(s): New York

Years: 1850's-60's
Nephew Matthew Vassar, Jr.
Matthew Vassar (1792-1868), Brewer and merchant, founder of Vassar College. The school board of trustees included Samuel F. B. Morse and Henry Ward Beecher. Vassar never had any formal schooling but was a man of real genius. Pair of Bond Transfers of the Hudson River Railroad dated 1850's & 60's, one showing receipt of the bonds or issued to Matthew Vassar (not signed) and another signed by his nephew Matthew Vassar Jr. Great!!! The Rare Pair!
Condition: Excellent
Item ordered may not be exact piece shown. All original and authentic.