J.N. Huston signed Check
Inv# AU1562
Check

State(s): District Of Columbia

Years: 1917
Check signed by J.N. Huston, signer of the $1,000 Watermelon Note!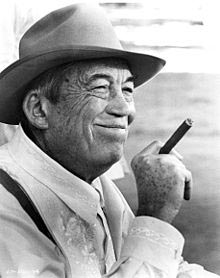 John Marcellus Huston (/ˈhjuːstən/ (
listen) HEW-stən; August 5, 1906 – August 28, 1987) was an American film director, screenwriter, actor, and visual artist. He travelled widely, settling at various times in France, Mexico, and Ireland. Huston was a citizen of the United States by birth but renounced U.S. citizenship to become an Irish citizen and resident in 1964. He later returned to the United States, where he lived the rest of his life. He wrote the screenplays for most of the 37 feature films he directed, many of which are today considered classics: The Maltese Falcon (1941), The Treasure of the Sierra Madre (1948), The Asphalt Jungle (1950), The African Queen (1951), The Misfits (1961), Fat City (1972), The Man Who Would Be King (1975) and Prizzi's Honor (1985).
In his early years, Huston studied and worked as a fine art painter in Paris. He then moved to Mexico, and began writing, first plays and short stories, and later working in Los Angeles as a Hollywood screenwriter, and was nominated for several Academy Awards writing for films directed by William Dieterle and Howard Hawks, among others. His directorial debut came with The Maltese Falcon, which despite its small budget became a commercial and critical hit; he would continue to be a successful, if iconoclastic, Hollywood director for the next 45 years. He explored the visual aspects of his films throughout his career, sketching each scene on paper beforehand, then carefully framing his characters during the shooting. While most directors rely on post-production editing to shape their final work, Huston instead created his films while they were being shot, with little editing needed. Some of Huston's films were adaptations of important novels, often depicting a "heroic quest," as in Moby Dick, or The Red Badge of Courage. In many films, different groups of people, while struggling toward a common goal, would become doomed, forming "destructive alliances," giving the films a dramatic and visual tension. Many of his films involved themes such as religion, meaning, truth, freedom, psychology, colonialism, and war.
While he had done some stage acting in his youth, and had occasionally cast himself in bit parts in his own films, he primarily worked behind the camera until Otto Preminger cast him in the title role for 1963's The Cardinal, for which he was nominated for an Academy Award. He continued to take prominent supporting roles for the next two decades, including 1974's Chinatown (directed by Roman Polanski), and he leant his booming baritone voice as a voice actor and narrator to a number of prominent films. His last two films, 1985's Prizzi's Honor, and 1987's The Dead, filmed while he was in failing health at the end of his life, were both nominated for multiple Academy Awards. He died shortly after completing his last film.
Huston has been referred to as "a titan", "a rebel", and a "renaissance man" in the Hollywood film industry. Author Ian Freer describes him as "cinema's Ernest Hemingway"—a filmmaker who was "never afraid to tackle tough issues head on." During his 46-year career, Huston received 15 Oscar nominations, winning twice. He directed both his father, Walter Huston, and daughter, Anjelica Huston, to Oscar wins.
Condition: Excellent
Item ordered may not be exact piece shown. All original and authentic.