International Mercantile Marine Co. Issued to Margaret Thaw Carnegie - Stock Certificate - Titanic History
Inv# AG2289
Stock
State(s): New Jersey

Years: 1916
Stock issued to Margaret Thaw Carnegie and signed on back as Comtesse Margaret de Perigny.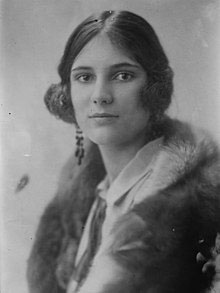 Margaret Copley Thaw (January 9, 1877 – January 9, 1942) was the Countess de Périgny, and a philanthropist.
She was born on January 3, 1877 to William Thaw and Mary Sibbet Copley. In 1898, she married George Lauder Carnegie (1876–1921), the nephew of industrialist Andrew Carnegie.
In Paris on November 12, 1923, she married Roger, Comte de Périgny. After they married, they lived at the Plaza Hotel in New York. In 1924, she was sued by Madeline Helen Modica of Newark for over an apparent affair with Madeline's husband, Emmanuel Victor Modica, a car salesman.They later moved abroad and spent their time between his Paris home and the farm and estate they built in 1926 on land at the Lake Naivasha known as Kongoni Farm. The farm was a 15,600 acre ranch.
She died on January 9, 1942, at Kongoni Farm in what was then the British East African colony of Kenya. The farm and a life interest in her $2,000,000 estate was left to her husband.
Condition: Excellent
A stock certificate is issued by businesses, usually companies. A stock is part of the permanent finance of a business. Normally, they are never repaid, and the investor can recover his/her money only by selling to another investor. Most stocks, or also called shares, earn dividends, at the business's discretion, depending on how well it has traded. A stockholder or shareholder is a part-owner of the business that issued the stock certificates.
Item ordered may not be exact piece shown. All original and authentic.