Henry Villard signed Oregon and Transcontinental Co. - Stock Certificate
Inv# AG1109
Stock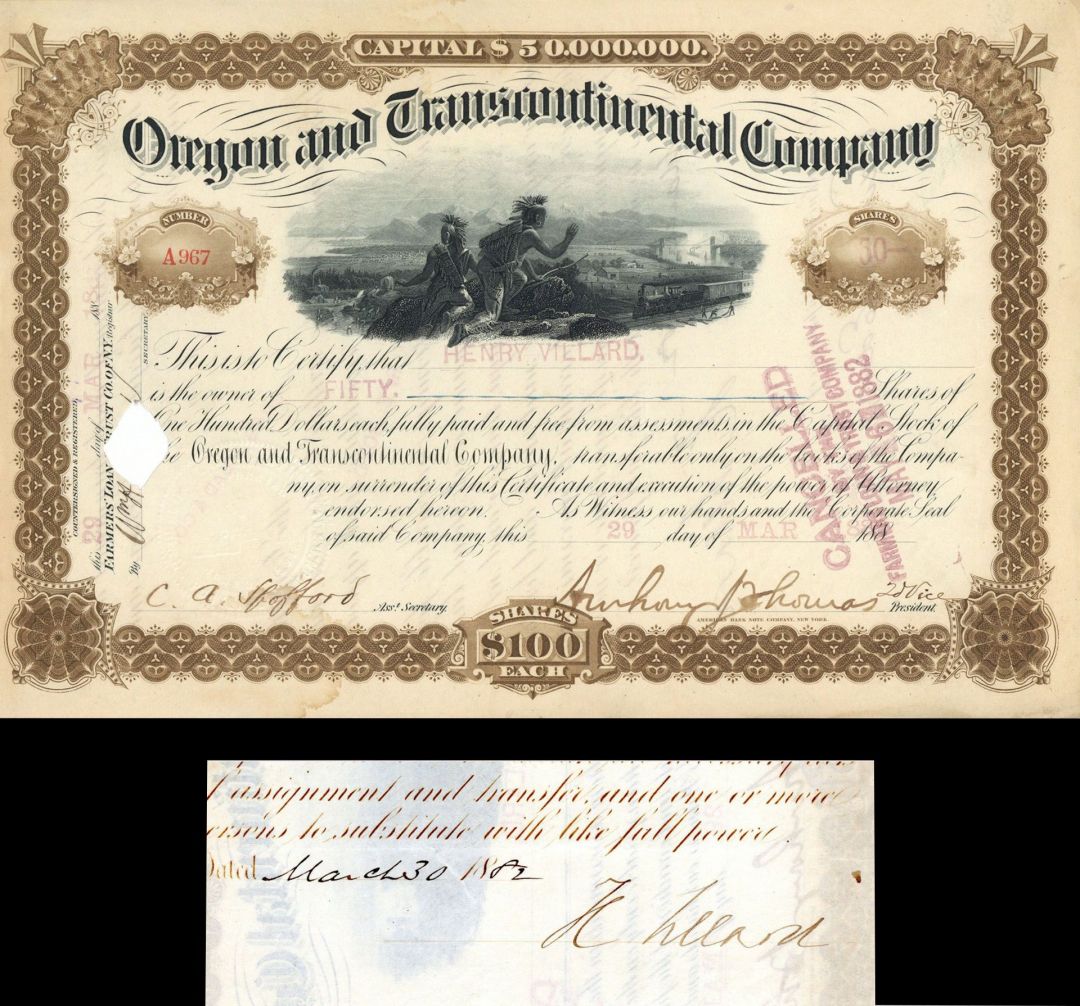 View Larger Image
State(s): Oregon

Years: 1882 or 1883
Color: Brown or Green
Gorgeous Share stock issued to Henry Villard and is boldly signed by Villard at back. Important! Please specify color.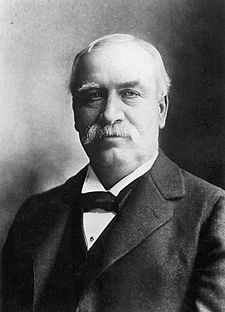 Henry Villard (1835-1900), Journalist, Railway Promoter, Financier. Immigrated from Germany in 1853. As a correspondent, reported the Lincoln-Douglas debates and made the acquaintance of Abraham Lincoln. After Lincoln's election he became correspondent at Springfield, Ill. for the New York Herald. Later, his involvement in Western railroads led to his plan to supply a line that would be the Pacific Coast outlet for any Northern Transcontinental road which might be built. Clashing with the Northern Pacific, whose objective was an outlet on Puget Sound, Villard with his supporters bought a controlling interest in the Northern Pacific. He was made president, 1881, and completed its line in 1883. His control of transportation in the Northwest did not last long, as a huge deficit forced him to resign in 1884. Meanwhile, however, he acquired a controlling interest in the New York Evening Post and provided financial support to Thomas Edison and helped found the Edison General Electric Co. 
Condition: Excellent
A stock certificate is issued by businesses, usually companies. A stock is part of the permanent finance of a business. Normally, they are never repaid, and the investor can recover his/her money only by selling to another investor. Most stocks, or also called shares, earn dividends, at the business's discretion, depending on how well it has traded. A stockholder or shareholder is a part-owner of the business that issued the stock certificates.
Item ordered may not be exact piece shown. All original and authentic.