Florida East Coast Railway Company Issued to H.M. Flagler
Inv# AG2186
Bond
State(s): Florida

Years: 1909
Temporary Bond issued to HM Flagler and signed on back by Wm. H. Beardsley, private secretary to Rockefeller.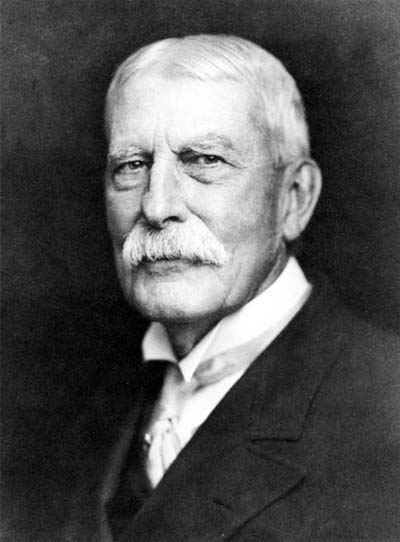 Henry Morrison Flagler (1830-1913)  Through the grain and distillery business, he met John D. Rockefeller, in Bellevue, Ohio. After a business disaster as a salt manufacturer in Saginaw, Michigan, he moved to Cleveland and soon joined Rockefeller and chemist and inventor Samuel Andrews in forming Rockefeller, Andrews & Flagler in 1867, which they were soon to develop into Standard Oil. By 1872, it led the American oil refining industry, producing 10,000 barrels per day.
In 1877, Standard Oil moved its headquarters to New York City, and Flagler and his family moved there as well. He was joined by Henry H. Rogers, another leader of Standard Oil who also became involved in the development of America's railroads, including those on nearby Staten Island, the Union Pacific Railroad, and later in West Virginia, where he eventually built the remarkable Virginian Railway to transport coal to Hampton Roads, Virginia.
Henry Flager's non-Standard Oil interests went in a different direction than Henry Rogers', however, when in 1878, on the advice of his physician, Flagler traveled to Jacksonville, Florida for the winter with his first wife, Mary (née Harkness) Flagler, who was quite ill. Two years after she died in 1881, he married again. Ida Alice (née Shrouds) Flagler had been a caregiver for Mary Flagler. After their wedding, the couple traveled to St. Augustine, Florida. Flagler found the city charming, but the hotel facilities and transportation systems inadequate. He recognized Florida's potential to attract out-of-state visitors.
He returned to St. Augustine in 1885 and began construction on the 540-room Hotel Ponce de Leon. Realizing the need for a sound transportation system to support his hotel ventures, Flagler purchased the Jacksonville, St. Augustine and Halifax Railroad, the first railroad in what would become known as the "Flagler System" or the Florida East Coast Railway.
Flagler completed the 1150-room Royal Poinciana Hotel on the shores of Lake Worth in Palm Beach and extended his railroad to its service town, West Palm Beach, by 1894. The Royal Poinciana Hotel was at the time the largest wooden structure in the world. Two years later, Flagler built the Palm Beach Inn (renamed The Breakers Hotel in 1901) overlooking the Atlantic Ocean in Palm Beach.
Flagler originally intended for West Palm Beach to be the terminus of his railroad system, but during 1894 and 1895, severe freezes hit the area, causing Flagler to rethink his original decision. Sixty miles south, the town today known as Miami was reportedly unharmed by the freeze. To further convince Flagler to continue the railroad to Miami, he was offered land in exchange for laying rail tracks from private landowners, including Julia Tuttle, who ran a trading post on the Miami River, the Florida East Coast Canal and Transportation Company, and the Boston and Florida Atlantic Coast Land Company.
Flagler's railroad, renamed the Florida East Coast Railway in 1895, reached Biscayne Bay by 1896. Flagler dredged a channel, built streets, instituted the first water and power systems, and financed the city's first newspaper, The Metropolis. When the city was incorporated in 1896, its citizens wanted to honor the man responsible for its growth by naming it "Flagler". He declined the honor, persuading them to use an old Indian name, "Miami". He became known as the Father of Miami, Florida.
William H. Beardsley was born in 1850. He was the son of Henry Beardsley and Laura O'Connor. He passed away in 1925. One of the enterprising and well known native sons of Butler county Ohio is William H Beardsley, who by a career characterized by a spirit of enterprise and progress, has well earned representation in this work. William H Beardsley was educated in the public schools of Hamilton, which was supplemented by attendance at the Miami University, at Oxford. Upon completion of his studies, he entered the employ of the Niles Tool Works at Hamilton, but subsequently engaged in the publishing business, with the late J. H. Long, on North Second Street. Disposing of his interest in the printing business, he engaged in the school furniture and real slate blackboard business, in which he was quite successful. In I888, George Beardsley, a civil engineer, removed from Hamilton to Phoenix, Arizona and was there called upon to investigate the practicability of irrigating sixty thousand acres of arid land in the Maricopa county, that territory. The survey demonstrating the feasibility of the undertaking. In 1891, the subject of this sketch formed the Agua Pria Construction Company, to carry on the projected work of irrigation. It is a mammoth undertaking, but the work is progressing satisfactorily and, when completed, it will render all of this vast tract of now arid land marketable, and a monument to Mr. Beardsley's energy and ability. On December 11, I888, Mr. Beardsley was united in marriage with Mrs. Ida R. (Oglesby) Forney, daughter of the late William B. Oglesby, formerly treasurer of Butler County, and to this union has been born one son, Robert Oglesby, now aged fourteen years. Socially, Mr. Beardsley is a member of the Benevolent and Protective Order of Elks, at Middletown, and takes a deep interest in the welfare of the order. As a business man, he has exhibited abilities of the highest order, and a disposition and temperament that enable him to push to completion any project which he undertakes. He is held in the highest esteem by all his acquaintances because of his many estimable traits of character.
Condition: Excellent
A bond is a document of title for a loan. Bonds are issued, not only by businesses, but also by national, state or city governments, or other public bodies, or sometimes by individuals. Bonds are a loan to the company or other body. They are normally repayable within a stated period of time. Bonds earn interest at a fixed rate, which must usually be paid by the undertaking regardless of its financial results. A bondholder is a creditor of the undertaking.
Item ordered may not be exact piece shown. All original and authentic.