Cody-Dyer Arizona Mining and Milling Co.- Wm. F. Cody (Buffalo Bill) president - Stock Certificate
Inv# AG2557
Stock

View Larger Image
State(s): Arizona

Years: 1911
Stock Wm. F. Cody (Buffalo Bill) was president of. Not signed.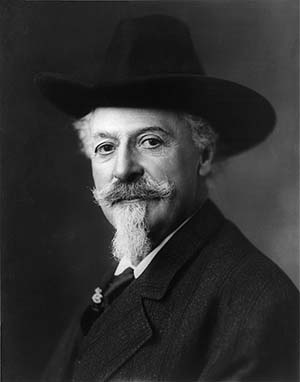 William Frederick Cody (February 26, 1846 – January 10, 1917), known as "Buffalo Bill", was an American soldier, bison hunter, and showman. He was born in Le Claire, Iowa Territory (now the U.S. state of Iowa), but he lived for several years in his father's hometown in modern-day Mississauga, Ontario, Canada, before the family returned to the Midwest and settled in the Kansas Territory.
Buffalo Bill started working at the age of eleven, after his father's death, and became a rider for the Pony Express at age 15. During the American Civil War, he served the Union from 1863 to the end of the war in 1865. Later he served as a civilian scout for the U.S. Army during the Indian Wars, receiving the Medal of Honor in 1872.
One of the most famous and well-known figures of the American Old West, Buffalo Bill's legend began to spread when he was only 23. Shortly thereafter he started performing in shows that displayed cowboy themes and episodes from the frontier and Indian Wars. He founded Buffalo Bill's Wild West in 1883, taking his large company on tours in the United States and, beginning in 1887, in Great Britain and continental Europe. For more info see en.wilipedia.org
Condition: Excellent
A stock certificate is issued by businesses, usually companies. A stock is part of the permanent finance of a business. Normally, they are never repaid, and the investor can recover his/her money only by selling to another investor. Most stocks, or also called shares, earn dividends, at the business's discretion, depending on how well it has traded. A stockholder or shareholder is a part-owner of the business that issued the stock certificates.
Item ordered may not be exact piece shown. All original and authentic.