Check signed by Adolph Sutro - 1896 dated Autograph - From Sutro Tunnel Fame - Beautiful Signature
Inv# AU1735
Autograph

View Larger Image
State(s): California

Years: 1896
Check for the Nevada Bank of San Francisco signed by Adolph Sutro, American mayor (1830-1898).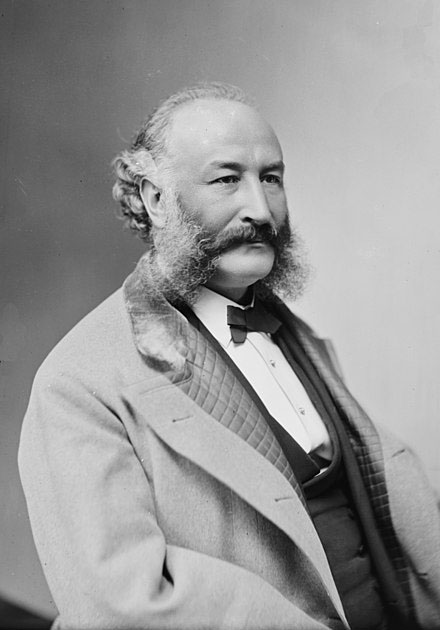 Adolph Heinrich Joseph Sutro (April 29, 1830 – August 8, 1898) was a German-American engineer, politician and philanthropist who served as the 24th mayor of San Francisco from 1895 until 1897. Born a German Jew, he moved to Virginia City, Nevada and made a fortune at the Comstock Lode. Several places in San Francisco bear his name in remembrance of his life and contributions to the city. Born to a Jewish family in Aachen, Rhine Province, Prussia (today North Rhine-Westphalia, Germany), Sutro was the oldest of eleven children of Rosa (Warendorff) and Emanuel Sutro. He spent his youth working in his father's cloth factory and at school. After his father's death, he and one of his brothers, Sali (né Emanuel Sali Sutro; 1827–1908), began running the cloth factory.
The Prussian rebellion in 1848 caused the family to leave for America in 1850 and settle in Baltimore. Soon after, Adolph left for California and arrived in San Francisco on November 21, 1851. Adolph held a number of positions in San Francisco and eventually owned several tobacco shops. In 1860, Sutro left San Francisco for Virginia City, Nevada after silver was found in Comstock Lode with plans to continue selling cigars. He soon devised a concept for a tunnel to drain water from the mines and eliminate the threat of flooding. This concept became the Sutro Tunnel. Read more at https://en.wikipedia.org/wiki/Adolph_Sutro
Condition: Excellent
Item ordered may not be exact piece shown. All original and authentic.