Cape Cod Railroad Company signed by Richard Borden - Stock Certificate
Inv# AG1233A
Stock
State(s): Massachusetts

Years: 1865
Stock signed by Richard Borden. Very Rare!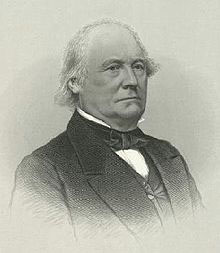 Richard Borden (1795-1874) Born in Freetown, Mass., the 9th child of Thomas and Mary (Hathaway) Borden. His scholastic training was obtained during the winter terms of the district school, while strenuos work on his father's farm and in his father's grist and saw-mills contributed to the sturdy physique with which he was endowed. As manager of his father's grist-mill, he was accustomed to sail down the river in a sloop and collect the grain to be milled. These voyages suggested to him and a shipbuilder, Maj. Bradford Durfee, the possibility of enlarging the operations, and under their supervision several vessels were constructed for the river trade. The making of nails and other metal accessories for sloops resulted in the formation in 1821 of the Fall River Iron Works. Richard Borden took an active part in the formation of this company, "was appointed treasurer and agent, a position which he filled ably and satisfactorily up to the day of his final withdrawal from business, a period of over 50 years".
Borden was president and director of the American Print Works, the American Linen Company, the Troy Cotton and Woolen Manufactory, the Richard Borden Mill Company, and the Mount Hope Mill Company, and was a director of the Annawan and Metacomet Mill Companies. He was also president of the Fall River National Bank and of the Watuppe Reservoir Company.
In 1846, mainly through his personal efforts, a railroad line from Fall River to Myricks was constructed to connect with the New Bedford & Taunton Railroad and hence by the Providence Railroad to Boston. Subsequently he built to South Braintree, striking the Old Colony Railroad at that point. He also projected the Cape Cod Railway Company, of which he was president, and which built from Middleborough down the Cape.
Simultaneously with the railroad enterprises Richard and his brother Jefferson organized a steamship line between Fall River and New York which was enormously successful from the start. In 1864 Borden planned a better rail connection with Boston and secured a charter for a railroad. The opposition, however, of the Old Colony Railroad, and Borden's advanced age led him to sell both his charter and the steamship company to that railroad. He was a man of strong physique, handsome and a commanding presence, and of generous disposition. In private life he is described as a "sincere outspoken Christian", as "one of the leaders in the Central Congregational Church," and as an active worker in Sabbath School Mission. He was married to Abbey Walker Durfee by whom he had seven children.
Condition: Excellent
A stock certificate is issued by businesses, usually companies. A stock is part of the permanent finance of a business. Normally, they are never repaid, and the investor can recover his/her money only by selling to another investor. Most stocks, or also called shares, earn dividends, at the business's discretion, depending on how well it has traded. A stockholder or shareholder is a part-owner of the business that issued the stock certificates.
Item ordered may not be exact piece shown. All original and authentic.