Bradshaw Moutain Railroad Company signed by B.P. Cheney
Inv# AG1388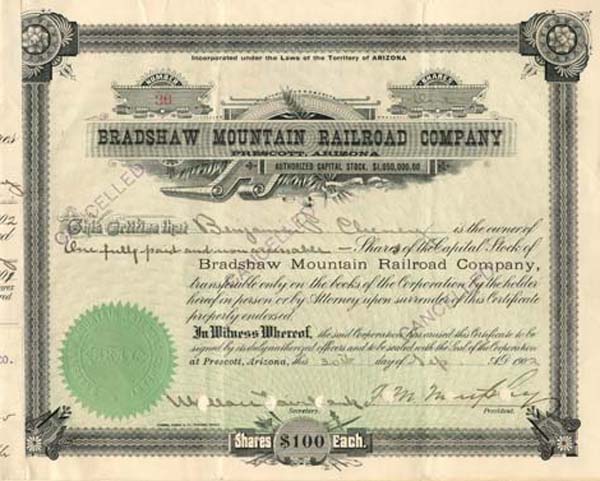 State(s): Arizona

Years: 1902
Stock issued to and signed on verso and attached statement by Benjamin Pierce Cheney (1815-1895). Expressman. A self-made millionare, B.P. Cheney was the largest individual owner in the American Express Company, one of the largest holders of Atchison securities and also wielded great power in the affairs of the Northern Pacific.

The Bradshaw Mountain Railroad was built to serve the mines of Arizona's Bradshaw Mountains. These mines proved unproductive though, and the line served only as a paper railroad subsidiary of the Santa Fe, Prescott and Phoenix Railway.
Condition: Excellent
Item ordered may not be exact piece shown. All original and authentic.