Bernard Baruch signed Letter - Autographs
Inv# AG1221
Autograph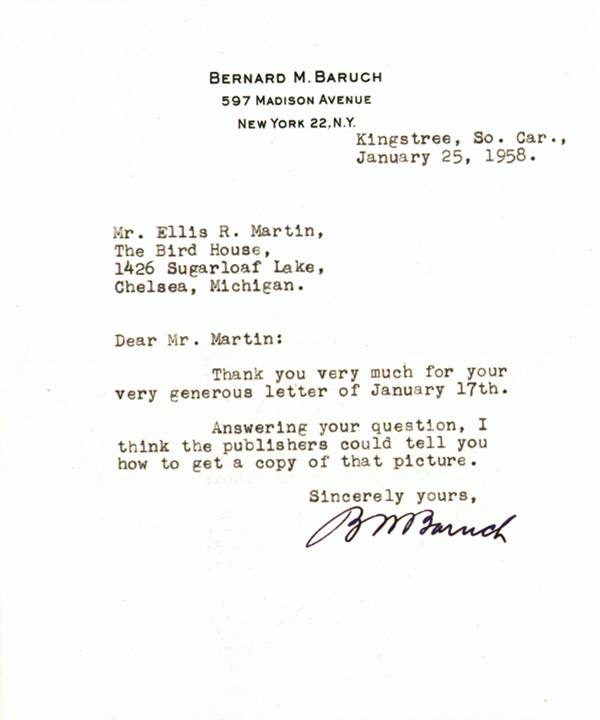 State(s): New York

Years: 1958
Letter signed by Bernard M. Baruch. Also included 2 letters in regards to Mr. Baruch. One from the Fairleigh Dickinson University of Rutherford, New Jersey and another from Holt, Rinehart and Winston, Inc., Publishers.
Bernard M. Baruch (1870-1965), American Jewish businessman and statesman.
Condition: Excellent
Item ordered may not be exact piece shown. All original and authentic.