Astronaut Autographed 5 Dollar Bill
Inv# AU1306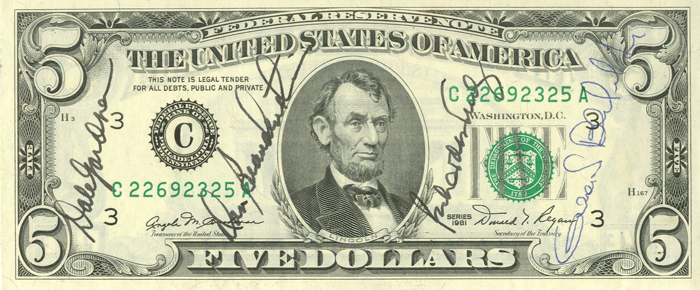 State(s): District Of Columbia

Years: 1983
Autographed 5 Dollar Bill from 4 Crew Members of The Challenger STS-8. Signed by Richard H. Truly, Daniel C. Brandenstein, Dale Gardner and Guion S. Bluford. Kennedy Space Centers 8th Shuttle Mission, 3rd flight OV-099, 1st Night Launch, 1st Night Landing. Guion S. Bluford became the first African American to fly in space.
Condition: Excellent
Item ordered may not be exact piece shown. All original and authentic.