2 Letters Signed by Senator Justin S. Morrill - Autograph
Inv# AU1751
Autograph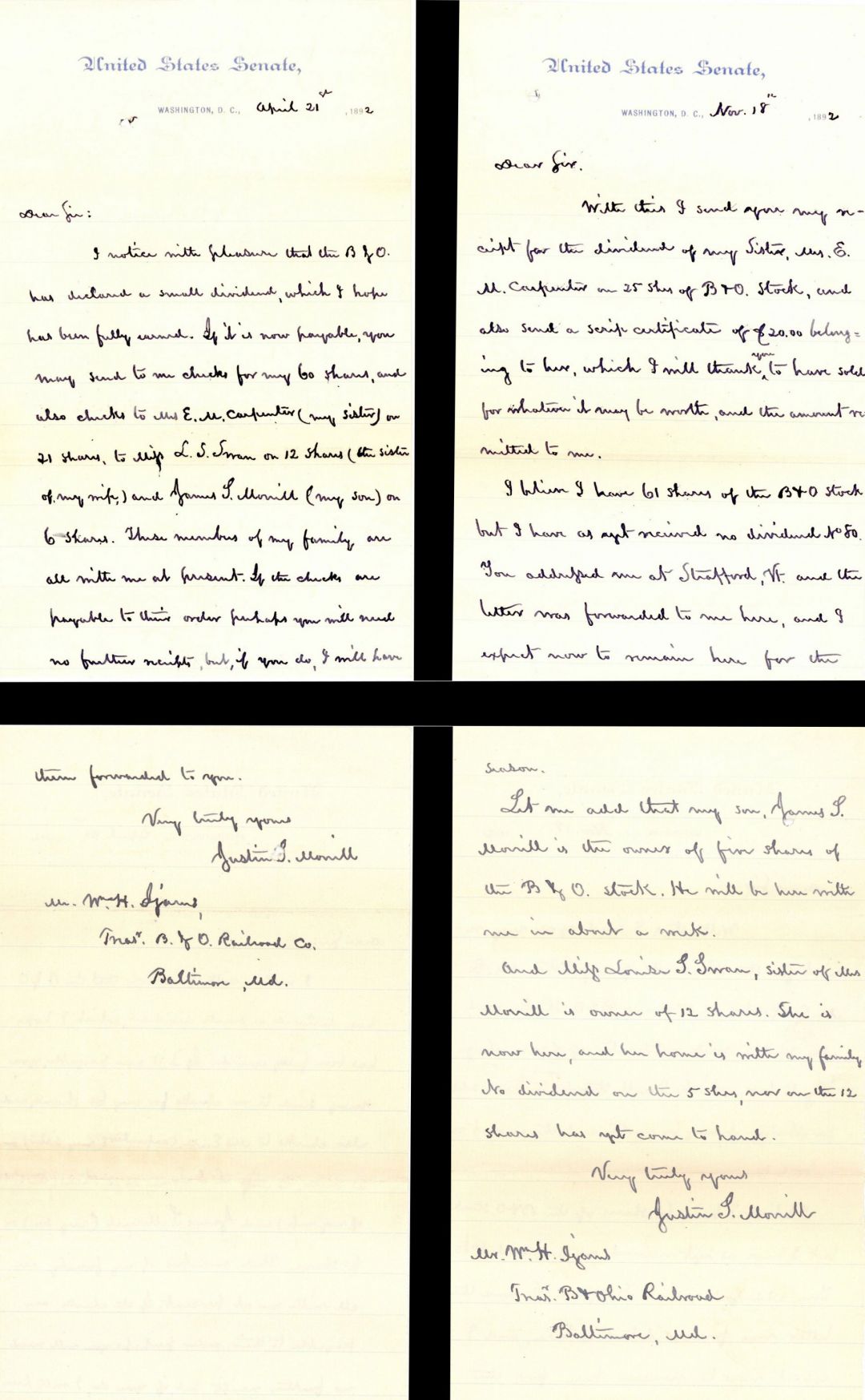 View Larger Image
State(s): District Of Columbia

Years: 1892
2 Letters written and signed by Justin S. Morrill concerning B&O dividends.
Justin Smith Morrill (April 14, 1810 – December 28, 1898) was an American politician and entrepreneur who represented Vermont in the United States House of Representatives (1855–1867) and United States Senate (1867–1898). He is most widely remembered for the Morrill Land-Grant Acts that provided federal funding for establishing many of the United States' public colleges and universities. Originally a Whig, after that party became defunct Morrill was one of the founders of the Republican Party.
A native of Strafford, Vermont, Morrill was educated in the schools of Strafford, Thetford Academy and Randolph Academy. He worked as a merchant's clerk in Maine and Vermont, then embarked on a business career. In partnership with Jedediah H. Harris, Morrill owned and operated several stores in towns throughout Vermont. The success of his stores enabled Morrill to invest profitably in a farm, banks, railroads, and real estate. Read more at https://en.wikipedia.org/wiki/Justin_S._Morrill
Condition: Excellent
Item ordered may not be exact piece shown. All original and authentic.