Karl G. Roebling - Pittsburgh, Cincinnati, Chicago & St. Louis Railroad - Stock Certificate
Inv# AG1075
Stock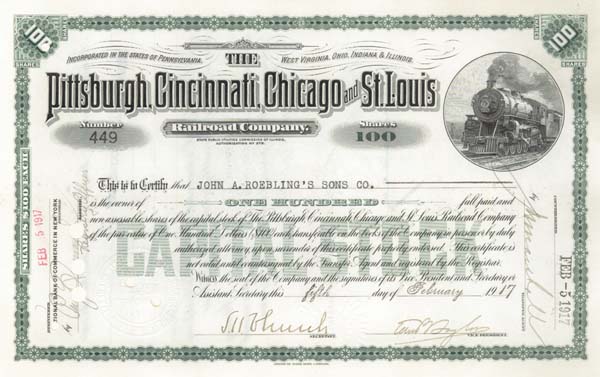 State(s): Illinois
Indiana
Ohio
Pennsylvania
West Virginia

Karl G. Roebling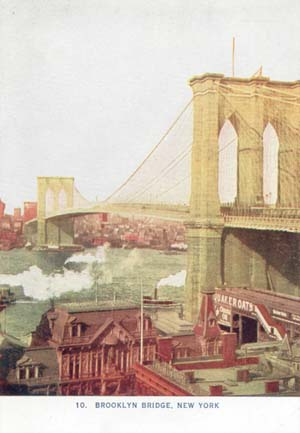 Karl G. Roebling, Engineer, signs for John A. Roebling's Sons Co. As early as 1857, John Roebling had suggested to the NY City authorities the possibility of a bridge over the East River. Appointed chief engineer, plans were approved early in 1869. While working at the proposed bridge site in June 1869, he received the injury from which he died. His son Washington Augustus did see the bridge to its successful conclusion in 1883. Handsome stock of the Pittsburgh, Cincinnati, Chicago, and St. Louis, of PA, WV, OH, IN and IL, dated 1917. Karl signs at back as President. Superb Condition and accompanied by an old post card of the Brooklyn Bridge. Rare!
A stock certificate is issued by businesses, usually companies. A stock is part of the permanent finance of a business. Normally, they are never repaid, and the investor can recover his/her money only by selling to another investor. Most stocks, or also called shares, earn dividends, at the business's discretion, depending on how well it has traded. A stockholder or shareholder is a part-owner of the business that issued the stock certificates.
Item ordered may not be exact piece shown. All original and authentic.