Little Miami Railroad Company issued to D.B. Gamble - Stock Certificate
Inv# AG2217
Stock
State(s): Ohio

Years: 1882 or 1895
Stock issued to David Berry Gamble. Related to Gamble of Procter & Gamble Company.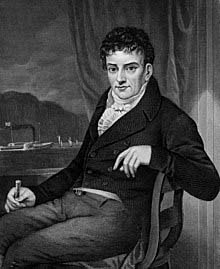 James Gamble (1803-1891) was a U.S.-based Irish soapmaker and industrialist. He was the co-founder and co-eponym of Procter & Gamble Company in 1837, along with William Procter.
The future business partner of James Gamble was William Procter who married Olivia Norris, sister of Elizabeth Ann Norris. The pair's father-in-law, Alexander Norris, first suggested that the two go into business together in 1837 and consequently Procter & Gamble was born.
James Gamble was born near Enniskillen, Ireland and went to Portora Royal School. After graduating from Kenyon College in 1824 (as a member of Delta Kappa Epsilon, Lambda chapter). James Gamble and Elizabeth Ann Norris Gamble bore ten children. One of whom was James Norris Gamble (born August 9, 1836 in Cincinnati, Ohio). He eventually became Vice President of Proctor & Gamble and was the chemist who devised the formula for Ivory soap. He married Margaret Penrose. James Norris Gamble died in his sleep on July 2, 1932 in Cincinnati, Ohio and is interred in Spring Grove Cemetery located in Cincinnati, Ohio.
The son of James Norris Gamble, William, married Franzeska Wilhelmina (Fanny) Nast, the daughter of the Rev. William Nast, a German-American Methodist preacher. Fanny was the first woman to graduate from German Wallace College in Berea, Ohio.
James Norris Gamble is interred in Spring Grove Cemetery located in Cincinnati, Ohio.
David Berry Gamble was the son of James & Elizabeth Gamble; He was born in Cincinnati, Ohio and died in Pasadena, California.
Condition: Excellent
A stock certificate is issued by businesses, usually companies. A stock is part of the permanent finance of a business. Normally, they are never repaid, and the investor can recover his/her money only by selling to another investor. Most stocks, or also called shares, earn dividends, at the business's discretion, depending on how well it has traded. A stockholder or shareholder is a part-owner of the business that issued the stock certificates.
Item ordered may not be exact piece shown. All original and authentic.