American Express Company Signed by James C. and Wm. G. Fargo
Inv# AG2080
Stock
State(s): New York

Years: 1877
Stock signed at front by both Wm. G. Fargo and Jas. C. Fargo. Very Rare!
William George Fargo (1818-1881) Fargo, a pioneer American expressman, was born in Pompey, New York. From the age of thirteen he had to support himself, obtaining little schooling, and for several years he was a clerk in grocery stores in Syracuse. He became a freight agent for the Auburn & Syracuse railway company at Auburn in 1841, an express messenger between Albany and Buffalo a year later, and in 1843 a resident agent in Buffalo. In 1844 he organized, with Henry Wells (1805-1878) and Daniel Dunning, the first express company (Wells & Co.; after 1845 Livingston & Fargo) to engage in the carrying business west of Buffalo. The lines of this company (which first operated only to Detroit, via Cleveland) were rapidly extended to Chicago, St. Louis, and other western points. In March 1850, when through a consolidation of competing lines the American Express Company was organized, Wells became president and Fargo secretary. In 1851, with Wells and others, he organized the firm of Wells, Fargo & Company to conduct an express business between New York and San Francisco by way of the Isthmus of Panama and on the Pacific coast, where it long had a virtual monopoly. In 1861 Wells, Fargo & Co. bought and reorganized the Overland Mail Co., which had been formed in 1857 to carry the United States mails, and of which Fargo had been one of the original promoters. From 1862 to 1866 he was mayor of Buffalo, and from 1868 to his death in Buffalo, he was president of the American Express Company, with which in 1868 the Merchants Union Express Co. was consolidated. He was a director of the New York Central and of the Northern Pacific railways. Fargo Avenue in Buffalo, and Fargo, North Dakota are named after him.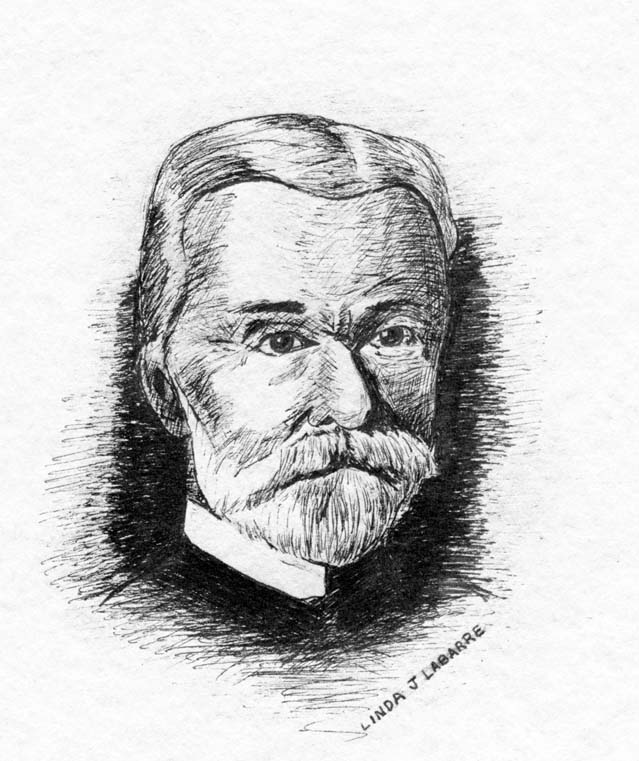 James Congdel Fargo (1829-1915) The son of James Fargo, James Congdel Fargo entered the employ of Wells & Co. (in which his brother, William George Fargo was a partner) at Buffalo in 1844. In 1866 after becoming agent and manager of the firmís successor, the American Express Co., Fargo went to New York as General Superintendent and Manager. In 1881 he became President of the company as well as President of Westcott Express Co. and National Express Co. As president of the American Express Company James C. Fargo was well off and well known. It is not surprising that he felt insulted when he could not get checks cashed during a trip to Europe in 1890. The European bankers were steadfast as Fargo was not known to them, they would not cash his checks. Would Americans always have a cash problem when traveling in Europe? Marcellus F. Berryn, an employee of the American Express Company set out to find a solution. He wrote later: "Thereís one thing every person does in a distinctive way. That is writing his signature. Therefore the foolproof device for taking money to strange places must carry the signature of the bearer. It must declare that it will be cashed only when a second, and matching, signature is added before witnesses." On July 7, 1891, Berry was granted four copyrights for what he called "the travelers cheque," and William C. Fargo got the first one. He had no difficulty when he wanted fifty dollars a few weeks later in Leipzig, Germany. In 1891, American Express sold $9,120.00 worth of travelers checks, and the amount has risen every year. During 2000, sales of American Express Travelers Cheques increased to $24.6 billion.
Condition: Excellent
A stock certificate is issued by businesses, usually companies. A stock is part of the permanent finance of a business. Normally, they are never repaid, and the investor can recover his/her money only by selling to another investor. Most stocks, or also called shares, earn dividends, at the business's discretion, depending on how well it has traded. A stockholder or shareholder is a part-owner of the business that issued the stock certificates.
Item ordered may not be exact piece shown. All original and authentic.