Baltimore & Ohio Rail Road Company signed by Louis McLane
Inv# AG2045
Stock
State(s): Maryland

Years: 1847
Stock signed by Louis McLane. Nice!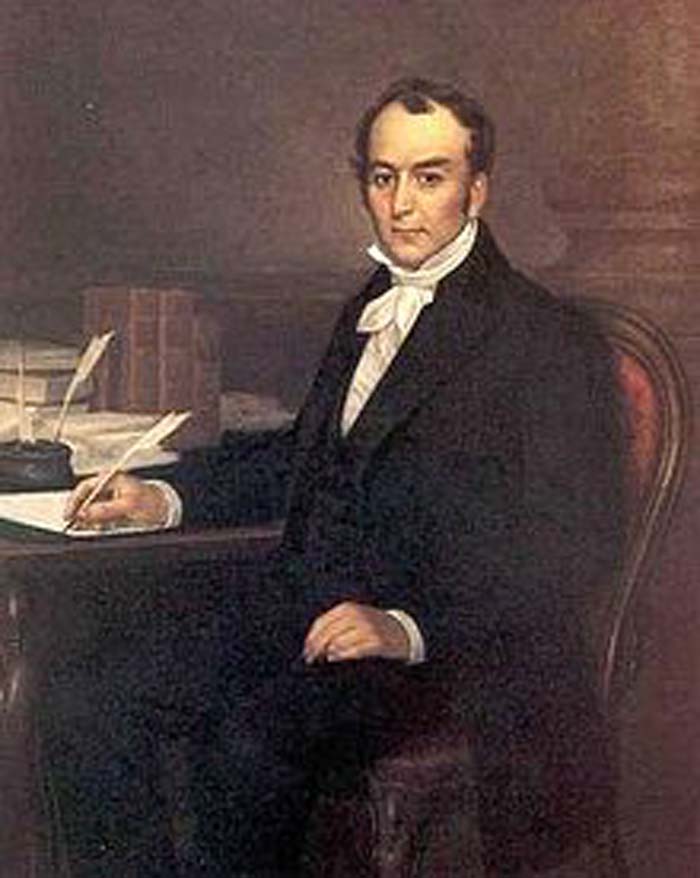 Louis McLane (May 28, 1786 – October 7, 1857) was an American lawyer and politician from Wilmington, in New Castle County, Delaware, and Baltimore, Maryland. He was a veteran of the War of 1812 and a member of the Federalist Party and later the Democratic Party. He served as the U.S. Representative from Delaware, U.S. Senator from Delaware, U.S. Secretary of the Treasury, U.S. Secretary of State, Minister Plenipotentiary to the United Kingdom, and President of the Baltimore and Ohio Railroad. Named for the King of France, McLane was born in Smyrna, Delaware, son of Allen and Rebecca Wells McLane. He attended private schools and served as a midshipman on the USS Philadelphia for one year before he was 18. He then attended Newark College, later the University of Delaware, and studied law under James A. Bayard. Admitted to the bar in 1807, he began a practice in Wilmington, Delaware. He married Catherine Mary Milligan in 1812, and they had 13 children. During the War of 1812 McLane joined the Wilmington Artillery Company, formed for the purpose of defending Wilmington. When Baltimore was threatened, they marched to its defense, but were sent back due to lack of provisions. Ultimately, they saw no action, and McLane left the unit as a 1st Lieutenant. Following the War of 1812 Delaware was unique in continuing to have a viable Federalist Party. Never tainted by the secessionist activities of the New England Federalists and adaptive enough to institute modern electioneering practices, they held the loyalty of the majority Anglican/Methodist downstate population against the seemingly more radical Presbyterians and Irish immigrants in New Castle County. They remained the dominant political force in the state well into the 1820s, when the party finally disappeared, split between an allegiances to Andrew Jackson or to John Quincy Adams and the "American system" of Henry Clay and the Whigs. McLane was first elected to the U.S. House of Representatives by defeating Thomas Clayton for the Federalist nomination, as Clayton was politically damaged by having voted for a Congressional pay raise in the previous session. From then on the Clayton cousins became McLane's principle political opponents in Delaware. Nevertheless, McLane was elected six times as a Federalist to the U.S. House of Representatives, from 1816 through 1826. He had a most distinguished career in the U.S. House, serving five full terms from March 4, 1817 to March 3, 1827. In spite being a Federalist, he was Chairman of the Ways and Means Committee and it was only his Federalist affiliation that prevented him from being elected Speaker. During these sessions the Federalist Party was so small and weak that partisan divisions mattered much less than the personal relationships that developed among the members. McLane quickly became a friend and admirer of William H. Crawford and Martin Van Buren, and at the same time became an opponent of Henry Clay and John Quincy Adams. These friendships were based more on personality than policy agreement, and were so important that McLane was one of Crawford's strongest proponents in the Presidential election of 1824. Once Crawford returned to Georgia, McLane and the other Crawford supporters fell into the party of Andrew Jackson. This was all the easier for him given his existing friendship with Martin Van Buren, who became his mentor and advocate. McLane moved to the U.S. Senate and served there from March 4, 1827 until April 29, 1829, when he resigned. Leading up to the Presidential election of 1828, he worked very hard in a losing effort to win Delaware for Andrew Jackson. In doing so he completely cut his ties to the Claytons and the dominant political faction in the state. Clearly he would have little hope of reelection to the U.S. Senate or any future in Delaware politics. All his considerable hopes for a prestigious position rested with an appointment from the new president. Having failed to become a part of the initial cabinet, as he had hoped, McLane reluctantly accepted appointment as Minister to England, arranged by his friend Martin Van Buren, now U.S. Secretary of State.
Condition: Excellent
A stock certificate is issued by businesses, usually companies. A stock is part of the permanent finance of a business. Normally, they are never repaid, and the investor can recover his/her money only by selling to another investor. Most stocks, or also called shares, earn dividends, at the business's discretion, depending on how well it has traded. A stockholder or shareholder is a part-owner of the business that issued the stock certificates.
Item ordered may not be exact piece shown. All original and authentic.