Lake Shore and Michigan Southern Railway Company signed by E.V.W. Rossiter - $10,000 - Bond
Inv# AG1938
Bond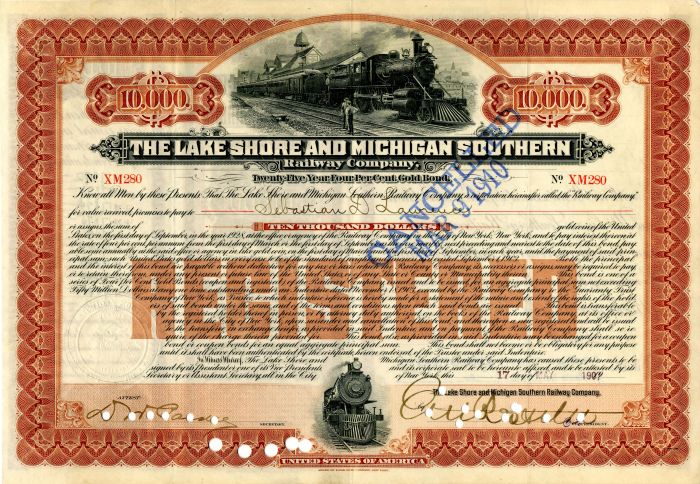 State(s): Michigan
New York

Years: 1907
$10,000 4% Gold Bond printed by American Bank Note Company, New York and signed by E.V.W. Rossiter as president.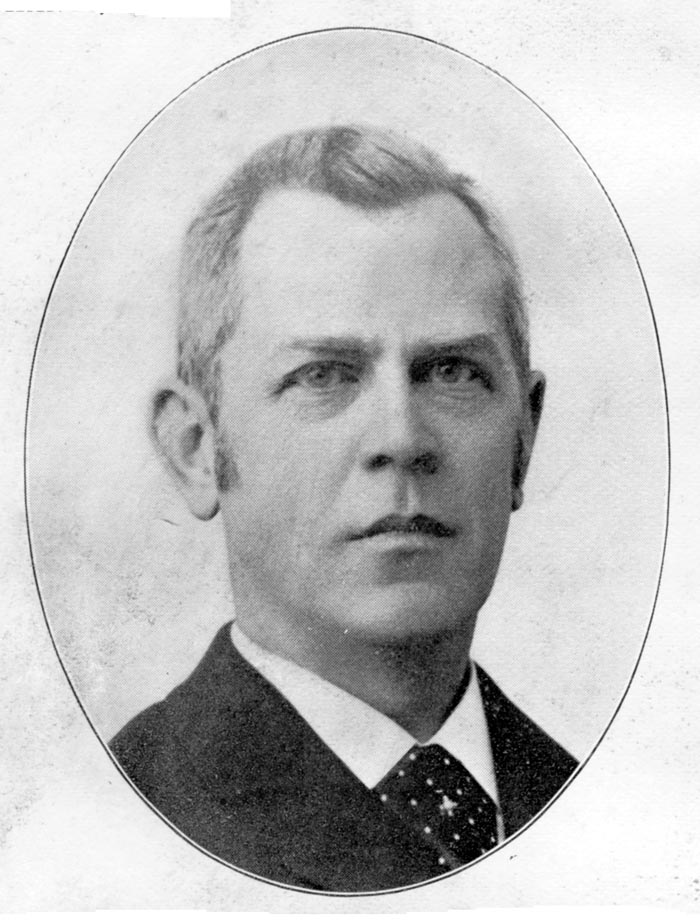 Edward Van Wyck Rossiter (1844-1910) Presidentís clerk for Hudson River Railroad; Treasurerís office clerk for Hudson River Railroad 1860-67; cashier New York & Harlem Railroad 1867-77. Later treasurer of same company, June 1883 became treasurer and from November 1900 had been Vice President of New York Central and Hudson River Railroad, New York & Harlem Railroad as well as of almost all the lines affiliated with the New York Central Company, also Lincoln National Bank and Lincoln Safe Deposit Company.
Condition: Excellent
A bond is a document of title for a loan. Bonds are issued, not only by businesses, but also by national, state or city governments, or other public bodies, or sometimes by individuals. Bonds are a loan to the company or other body. They are normally repayable within a stated period of time. Bonds earn interest at a fixed rate, which must usually be paid by the undertaking regardless of its financial results. A bondholder is a creditor of the undertaking.
Item ordered may not be exact piece shown. All original and authentic.