Boston and Providence Railroad Corporation Issued to Levi Woodbury - Stock Certificate
Inv# AG1788
Stock
State(s): Massachusetts
Rhode Island

Years: 1849
Stock issued to but not signed by Levi Woodbury; Associate Justice of the Supreme Court of the U.S., a U.S. Senator, Governor of New Hampshire, and cabinet member in 3 administrations. Portrait and biography included.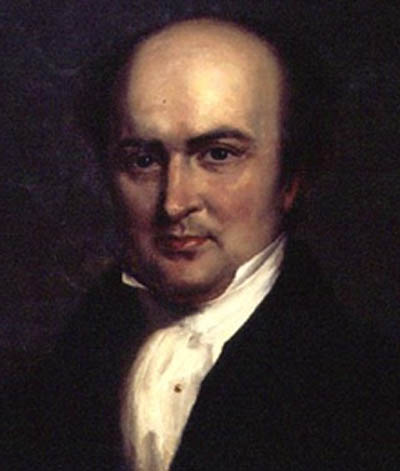 Levi Woodbury (1789-1851) Levi Woodbury (December 22, 1789 – September 4, 1851) was an Associate Justice of the Supreme Court of the United States, a U.S. Senator, Governor of New Hampshire and cabinet member in three administrations. He was the first Justice to have attended law school. Woodbury was born in Francestown, New Hampshire, the son of Mary and Peter Woodbury (both of whom were born with the same surname). He graduated from Dartmouth College, Phi Beta Kappa, in 1809, briefly attended Tapping Reeve Law School in Litchfield, Connecticut, and read law to be admitted to the New Hampshire Bar in 1812. He was in private practice in Francestown from 1812 to 1816. He also joined the Freemasons. Woodbury was a clerk of the New Hampshire State Senate from 1816 to 1817, and a Justice of New Hampshire Superior Court of Judicature from 1817-1823. He was Governor of New Hampshire from 1823-1824 and was Speaker of the N.H. House of Representatives, 1825. Woodbury served as a United States Senator from New Hampshire from 1825-1831. Elected to serve in New Hampshire State Senate in 1831, Woodbury did not take office due to his appointment as U.S. Secretary of the Navy under President Andrew Jackson, from 1831-1834. At the beginning of this term, he was instrumental in the appointment of fellow New Hampshireman Edmund Roberts as special agent and envoy to the Far East. Woodbury served as Secretary of the Treasury under Jackson and Martin Van Buren from 1834 to 1841, and served again as Senator from New Hampshire from 1841-1845. He was a Justice of the U.S. Supreme Court, 1845-1851. As a U.S. Senator, Woodbury was a dependable Jackson Democrat, and President Jackson appointed him Secretary of the Navy (1831–1834) and then Secretary of the Treasury (1834–1841). Woodbury successfully worked to end the Second Bank of the United States; like Jackson he favored an "independent" treasury system and "hard money" over paper money. In retrospect, the financial Panic of 1837 and the collapse of speculative land prices were legacies of Woodbury's tenure. After the Panic, Woodbury realised that the U.S. Treasury needed a more secure administration of its own funds than commercial banks supplied, and he backed the act for an "Independent Treasury System" passed by Congress in 1840. It was largely repealed under the new administration the following year, but the foundation was laid for an independent U.S. Treasury, finally established in 1846, under President James K. Polk. Woodbury also served as chairman of the U.S. Senate Committee on Finance during a Special Session of the 29th Congress. His ten-day chairmanship is the shortest on record. In the 1844 presidential election, Woodbury and the Jackson Democrats supported the Democrats' nomination of Polk. On September 20, 1845, Polk gave Woodbury a recess appointment to a seat as an Associate Justice of the U.S. Supreme Court vacated by Joseph Story. Formally nominated on December 23, 1845, Woodbury was confirmed by the United States Senate on January 3, 1846, and received his commission the same day. Woodbury was promoted as a candidate for President in the 1848 Democratic National Convention where his support was largely centered in New England. He remained on the Court until his death at age 61 in 1851, in Portsmouth, New Hampshire.
Condition: Excellent
A stock certificate is issued by businesses, usually companies. A stock is part of the permanent finance of a business. Normally, they are never repaid, and the investor can recover his/her money only by selling to another investor. Most stocks, or also called shares, earn dividends, at the business's discretion, depending on how well it has traded. A stockholder or shareholder is a part-owner of the business that issued the stock certificates.
Item ordered may not be exact piece shown. All original and authentic.